Francis E. Warren Air Force Base is a United States Air Force base located approximately 3 miles (4.8 km) west of Cheyenne, Wyoming. It is one of three strategic missile bases in the United States. It is named in honor of Francis E. Warren.  Warren AFB is the home of the 90th Missile Wing (90 MW), assigned to the Twentieth Air Force, Air Force Global Strike Command.  Warren AFB is the oldest continuously active military installation within the Air Force, being established by the United States Army as Fort David Allen Russell in 1867. The facility came under United States Army Air Forces (USAAF) control on 1 June 1947, then under United States Air Force (USAF) control when the USAF became a separate entity on 18 September 1947.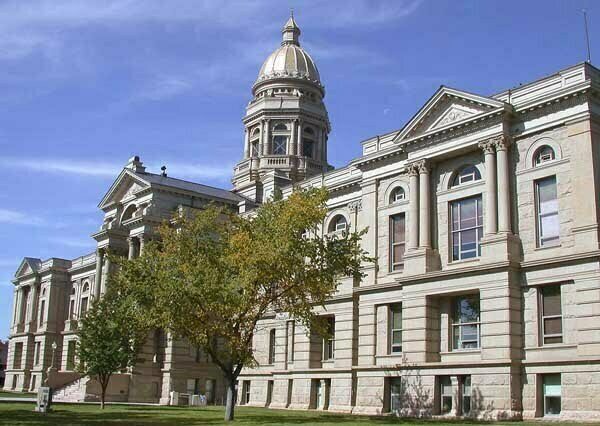 Facebook Forum/Pages
153rd Air Wing, Take-A-Hop, Space A Travels

Space A Information/AMC Gram/Data eGram/Originating Locations/Common Destinations/Long Term Parking
Terminal Open: Mon-Fri Hours: 0730–1630
Address: 217 Dell Range Blvd. Cheyenne, Wyoming 82009
307-772-6268  –  307-772-6128  –  307-772-6317
Passenger Terminal:  1-800-832-1959 (Option 7)
Data eGram – *Note* To view you need to join our free Space A forum.  Join Here:  F.E. Warren Space A Forum
No AMC Gram, Common Destinations, Originating Locations or information on Long Term Parking found.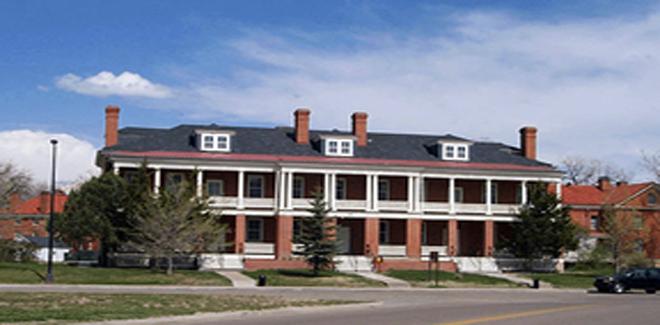 Hotels,Motels & Inns/Bed & Breakfast/RV Parks/Campgrounds/Vacation Rentals
Latitude, Longitude  –  41.1511280167318, -104.849052429199
Address: 7103 Randall Ave. Cheyenne, WY 82005-5000
Phone: (307) 773-1844 DSN: 481-1844  –  Fax (DSN): 481-4450
Reservations/Group Reservations: (307) 773-1844 Ext. 4514 accepted M-F 0800-1700 MST
Google Maps – Hotels, Motels, Bed & Breakfast, RV Parks, Campgrounds
Trip Advisor, Air Force Inns, Yelp, Hotel Guides
Yahoo Local – Hotels, Motels, Bed & Breakfast, RV Parks, Campgrounds
Hotels.com, Military Hotels, PCS Lodging – Crow Creek Inn
The Real Places, Dex Knows, Trivago
Yellow Pages – Hotels & Motels, Bed & Breakfast, RV Parks & Campgrounds
Military Installations – Temporary Housing
Military Living – Wyoming Temporary Military Lodging

Restaurants/Cafes/Clubs, Pubs, Bars & Lounges/Sports Bars/Food Delivery/Fast Food
Google Maps – Retaurants, Cafes, Bars & Pubs, Night Clubs, Sports Bars, Food Delivery, Fast Food
Wyoming Tourism, Live the Legend Dining, Yelp, Trip Advisor, Yahoo Travel Guide
Urban Spoon, Military.com Base Guide, City of Cheyenne – Nightlife, Dex Knows
Yellow Pages – Restaurants, Restaurants & Bars, Cafes, Bar-Pubs-Clubs, Sports Bars, Fast Food
Wyoming Dance Halls, Examiner – Wyoming Best Bars, Yelp – Best Sports Bars in Cheyenne
Cheyenne Night Life, Zomato – Sports Bars, Fight Big Food – Bars, 
Yahoo Local – Restaurants, Bars-Pubs-Clubs, Cafes, Sports Bars, Food Delivery, Fast Foods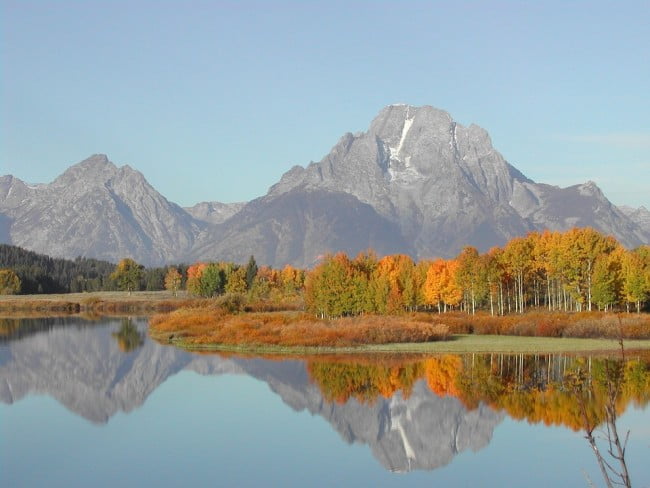 Attractions/Things to Do/Events/Coupons/Discounts
Area Attractions – Cheyenne Big Boots, Cheyenne Street Railway Trolley, English High Tea, Big Boy Steam Engine, Cheyenne Frontier Days
Google Map, Wyoming Tourism, Force Support Squadron – Fun at Warren
America on Wheels, Yelp, Eventful, Dex Knows, Yellow Pages
Cheyenne WY Live the Legend, RV Park Reviews, Kids Attractions
Trip Advisor, ICBM and Heritage Museum, Family Days Out, Yahoo Local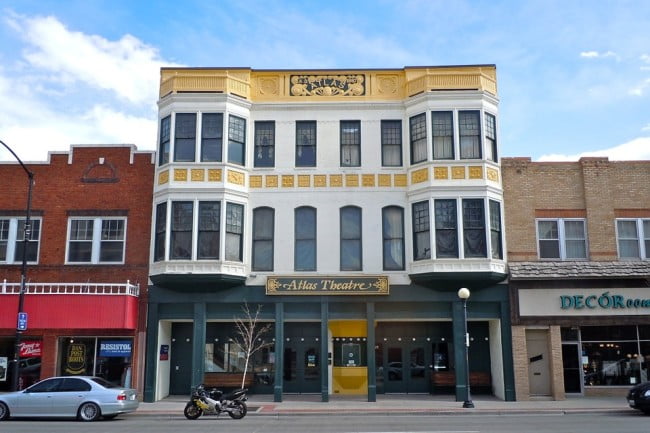 Car Rentals/Taxis/Shuttles/Trains/Buses/Limousines/Public Transportation
Google Map – Car Rental, Shuttle Services, Buses, Taxi-Cabs
Cheyenne WY Live the Legend, Taxis Near Me
White Pages – Car Rentals, Taxi Service
Yellow Pages – Taxi Service, Bus Lines, Car Rental
Dex Knows – Car Rental, Yelp – Taxi Service
TI Shuttle, Yahoo Local – Car Rentals, Taxi Services


Hospitals/Dentists/Clinics/Medical Centers
Google Map – Medical Centers, Dental Clinics
MyBaseGuide – Medical Services Information
Yelp – Medical Centers, Dental Centers
About Careers – Medical Care, Inside FE Warren – 90th Medical Group
Dex Knows – Hospitals, Dentists,  Military.com Base Guide
Better Doctor – Primary Care Doctors, Cheyenne VA Medical Center
Yahoo Local – Hospitals , Dentists, Medical Centers, Clinics
Yellow Pages – Hospitals and Medical Centers, Dentists, Clinics
Military Installations – Health Care/Special Needs, Health Care

Maps, Guides and Base Facilities
Latitude, Longitude  –  41.1511280167318, -104.849052429199
Military Living, PCS America, Force Support Squadron
My Base Guide – Base Services Information
About Careers – Location/Driving Directions
Military Installations – Directions

Government/Military Organizations/Retiree Activities
Area IV FE WARREN 90 SW/CVR 7601 Randall Ave, Bldg 207, Rm 103C, FE Warren AFB WY 82005-2921
Hours: 0900 – 1200 Wednesday & Friday; 0900 – 1500 Thursday
Phone: 307-773-2309 – E-mail: mikearcher@bresnan.net
Inside AF Retirees, Military.com Base Guide Vets and Retirees
Google Map – Veterans Organizations, Government Offices
Yahoo Local – Veterans Organizations, Government Offices
Department of Veteran Affairs Veterans Service Organizations, Wyoming Facilities
Yellow Pages- Veterans & Military Organizations, Government Offices
Yelp, Vet Friends, Military.com Wyoming State Veteran's Benefits

Phone Numbers
Inside 153rd Air Wing – 153rd Air Wing Phone Directory
About Careers – Installation Overview – Main Phone Numbers
My Base Guide – Phone Directory, Military.com Base Guide – Base Directory
Base Directory, Military Installations – Installation Contacts
Cheyenne VA Medical Center Phone Directory

Other Excellent Links
Military.com Wyoming Museum Guide
Golf Link – FE Warren AFB Golf Club
Military Installations – Fast Facts, Installation Overview, Emergency Assistance
Military Only Travel – Wyoming, Worthy Websites