General Mitchell Air National Guard Base is the home base of the Wisconsin Air National Guard 128th Air Refueling Wing.  The 128th Air Refueling Wing, Wisconsin Air National Guard, has had a long and illustrious record of service to the State of Wisconsin and the United States of America. From natural disasters to service in the Korean War, Desert Storm, Restore Hope and Deny Flight, the men and women of the 128th Air Refueling Wing have responded to changing world events and tasking requirements with dignity, honor and courage.  During the late depression years (from 1938 to July, 1940), a new two-story terminal building was constructed by the Works Progress Administration (WPA). In 1941, the name of the Milwaukee County Airport was changed to "General Mitchell Field" after Milwaukee's military advocate, Brigadier General William "Billy" Mitchell. 


Facebook Forum/Pages
General Mitchell ARW Facebook Forum
General Mitchell ANGB, Milwaukee Wisconsin
128ARW, Take A Hop, Space A Travels, Mitchell Airport
Wisconsin Air National Guard Passenger Terminal

Space A Information/AMC Gram/Data eGram/Originating Locations/Common Destinations/Long Term Parking
Pax: +1-414-944-8504 – Rec: +1-414-944-8732
Terminal Hours: 0730-1600
NOTE: The 128th ARW, Air National Guard does not handle the flights in Milwaukee coming from other ABs. They are parked/serviced by contractor called Signature Flight Support and is on the other side of the field.  So how does one get on the manifest as a PAX from Milwaukee to another AB?   Use this contact info.  MKE – Signature Flight Support WEB: www.signatureflight.com/ – Phone:(414) 747-5100 – mke@signatureflight.com … Milwaukee, Wisconsin 53207 … Located at General Mitchell International Airport, Flight Support Address: 923 E Layton Ave, Milwaukee, WI 53207 – Phone:(414) 747-5100
Space-A Signup:  128lrs.spacea@ang.af.mil  –  Fax:  +1-414-944-8873
Flight schedules are maintained daily, and the last duty day prior to the weekends.  If there are no flights scheduled within 72 hours, there will be no schedule posted.
Space A.net – Milwaukee, Space A Flights, Take-A-Hop, Base Ops Space A Travel, Poppin' Smoke
Data eGram – *Note* Must join our free group to view.  Join here: Milwaukee ANG General Mitchell
Originating Locations: Ramstein, Hickam, Kadena, Travis, Wright-Patterson
Common Destinations: Monthly: Joint Base Andrews & Hickam AFB. Infrequently: Andersen AFB, Eglin AFB, Elmendorf AFB, Lackland AFB (Kelly Field), Mayport NS, RAF Mildenhall &Travis AFB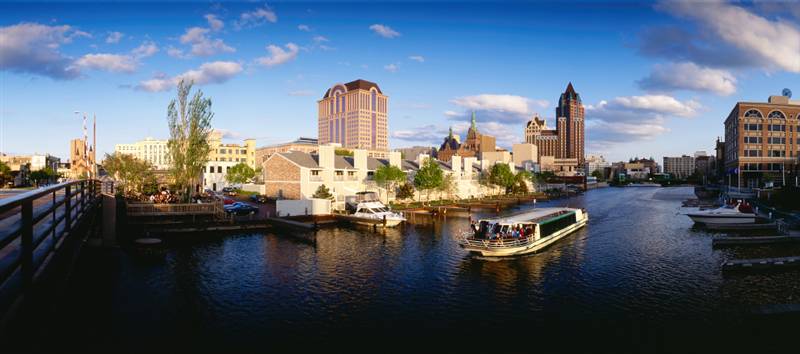 Hotels/Motels/B&B/RV Parks/Campgrounds/Vacation Rentals
Google Maps – Hotels, Motels, Bed & Breakfast, RV Parks, Campgrounds
Hotels: Hotels.com, Park-Sleep-Fly, Hotel-Rates, Trip Advisor, Hotel Guides, Hotel Club, Booking.com, Five Star Alliance, Military Avenue, Expedia
Bed & Breakfast: Milwaukee Bed & Breakfast, Military Avenue Bed & Breakfast
Yellow Pages- Hotels & Motels, Bed & Breakfast, RV Parks & Campgrounds
RV Parks & Campgrounds: Good Sam Club, USA Today Travel Tips, RV Park Store, White Pages – RV Parks & Campgrounds, KOA, Reserve America, Yelp
Vacation Rentals: VRBO, Airbnb, Tripping, AOL Vacation Rentals, Oodle, Trails, Trip Advisor
Yahoo Local – Hotels, Motels, Bed & Breakfast, RV Parks, Campgrounds
Military Living – Wisconsin Temporary Military Lodging

Restaurants/Cafes/Bars/Night Clubs/Pubs/Sports Bars/Food Delivery/Fast Food
Google Maps – Restaurants, Cafes, Bars, Night Clubs, Pubs, Sports Bars, Food Delivery, Fast Food
Yahoo Local – Restaurants, Cafes, Bars Pubs, Night Clubs, Sports Bars, Food Delivery, Fast Food
Night Life: Virtual Tourist, Milwaukee Downtown, Four Square (11 Best Night Clubs), Yelp – 10 Best Dance Clubs 
Yellow Pages – Restaurants, Restaurants & Bars, Cafes, Night Clubs & Bars, Pubs & Taverns, Sports Bars, Food Delivery, Fast Food
Restaurants: Yelp, TV Food Maps, Zomato, Serious Eats, Cvent, Military Avenue, Trip Advisor, Boo Rah, Restaurant.com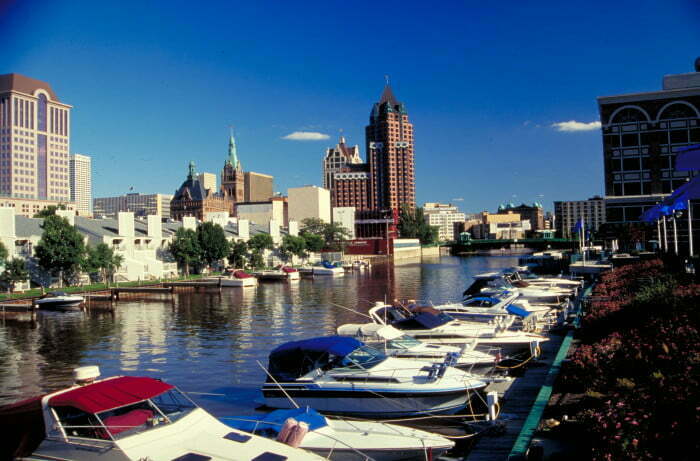 Attractions/Things to Do/Events
Google Maps, Visit Milwaukee, On Milwaukee, Trip Advisor, Travel & Leisure
USA Today – 10 Best Things to Do in Milwaukee, Travel Channel, Planet Ware, About Travel
Virtual Tourist, Travel Wisconsin, World Travel Guide – Mitchell Airport Museum
Yellow Pages, Military Avenue, Amusement Parks, Golf, On Milwaukee
Events: Visit Milwaukee, Eventful, On Milwaukee, Travel Wisconsin, Milwaukee Downtown, Yelp, Song Kick (Concerts), Milwaukee365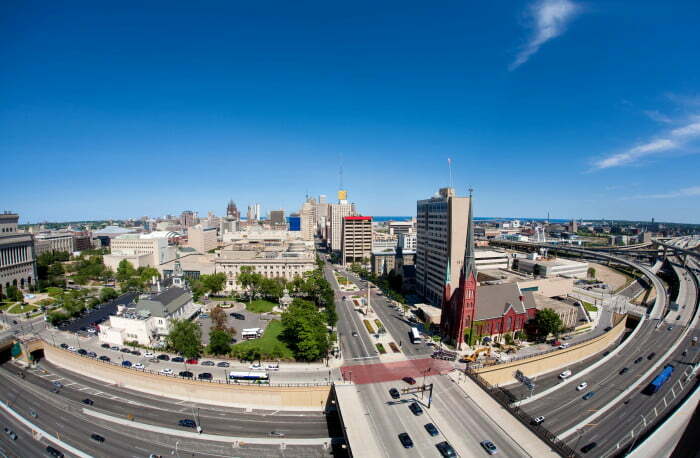 Car Rentals/Taxis/Shuttles/Trains/Buses/Limousines/Public Transportation
Taxi service is available via the taxi pickup station located outside of Baggage Claim 3.  Cross the Baggage Claim roadway, and follow the signs to the taxi lane behind the rental car area.
Google Maps – Rental Cars, Taxi Service, Shuttle Services, Trains, Bus, Bus Stations, Limousines 
Yellow Pages – Car Rental, Taxi Service, Shuttle Services, Train Stations, Bus Lines, Limousine Service, Public Transportation
Military Avenue – Car Rental, Thrifty, Avis, Enterprise, Expedia, Airport Shuttles, Wisconsin Coach Lines
General Mitchell IAP – Ground Transportation (good site), Kayak, Budget, Alamo, Go Airport Shuttle, Amtrak
Yahoo Local – Car Rentals, Taxi Services, Shuttle/Limousine Services, Bus Lines, Train Station, Public Transit
Amtrak, Airport Rental Cars, Relay Rides – Car Rental, Mayfair, Go Rite Way, Visit Milwaukee (good site)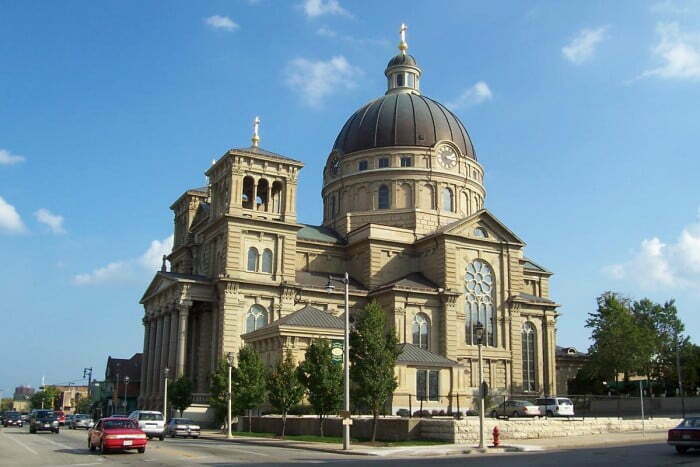 Hospitals/Dentists/Clinics/Medical Centers
Google Maps – Hospitals, Medical Centers, Dentists
Yellow Pages – Hospitals and Medical Clinics, Dentists
Dental Associates, Wikipedia – List of Hospitals in Wisconsin, VA Medical Center
Yahoo Local – Hospitals, Dentists, Clinics, Medical Centers
Children's Hospital of Wisconsin, US News – Best Hospitals in Milwaukee

Maps, Guides and Base Facilities
Coordinates  42°56′50″N 087°53′48″W
MapQuest, Military Avenue – General Mitchell Air Reserve Station, Mitchell Airport
Military.com – Wisconsin Museum Guide, Inside 128ARW – Airman & Family Readiness
Mitchell Airport – Interactive Terminal Guide, Driving Directions, Parking (Prices & Diagram)
Travel Guides: Fodor, Virtual Tourist, WikiTravel, Travel & Leisure, On Milwaukee 

Government/Military Organizations/Retiree Activities
Google Maps – Veterans Organizations, Government Offices
Yahoo Local – Veterans Organizations, Government Offices
Wisconsin Dept of Military Affairs – RAO, Retirees Travel and Lodging, Retiree Information Resources
Yellow Pages – Military & Veterans Organizations, Government Offices
US Department of Veterans Affairs – Milwaukee Vet Center, Homeless Veterans Initiative
USO – Milwaukee, Wisconsin VFW Directory, CVI Vet, Country Veterans Service Office
Yellow Pages – Milwaukee American Legion Posts, White Pages – Milwaukee American Legion Posts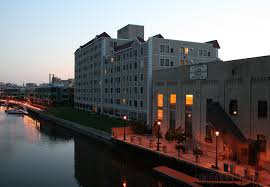 Phone Numbers
General Mitchell IAP ARS WI  –  414-482-5424  –  741-5424  –  800-224-2744  –  (414) 944-8410
ALL RANKS CLUB   (414) 944-8565
BASE TOURS   (414) 944-8539
CREDIT UNION   (414) 944-8564
FAMILY READINESS   (414) 944-8249
FINANCE   (414) 944-8427
MILITARY ID CARDS   (414) 944-8245
RECRUITING   (414) 944-8433
SNOW DESK   (414) 944-8766
SPACE A FLIGHT INFO   (414) 944-8504
General Mitchell IAP – Customer Service
General Mitchell International Airport
5300 South Howell Ave. Milwaukee, WI 53207
Phone: 414-747-5300 – Email: info@mitchellairport.com
128 ARW Office Directory (pdf)
Mitchell Airport Airline Information

Other Excellent Links
Info Please – Wisconsin, Milwaukee
Military Avenue – General Mitchel ARS, General Mitchell IAP
General Mitchell IAP – History, Official Website of Milwaukee