NO SPACE A FLIGHTS – ACCORDING TO MESSAGE FROM THEM
Naval Air Station Corpus Christi is a naval base located six miles (10 km) southeast of the central business district (CBD) of Corpus Christi, in Nueces County, Texas, USA. Surrounded on three sides by water — Corpus Christi Bay, Oso Bay and the Laguna Madre — Naval Air Station Corpus Christi has been home to Naval pilot training since 1941. Today, Navy, Marine Corps, Coast Guard and foreign student pilots earn their wings training in the fours squadrons of Training Air Wing FOUR, using NAS' Truax Field and outlying airfields.
NAS also is home to the Corpus Christi Army Depot, the primary aviation depot maintenance for Department of Defense rotary wing aircraft, as well as the aviation component of Coast Guard Sector Corpus Christi, and dozens of other tenant organizations.
Wikipedia – NAS Corpus Christi
CNIC NAS Corpus Christi, USCG Air Station Corpus Christi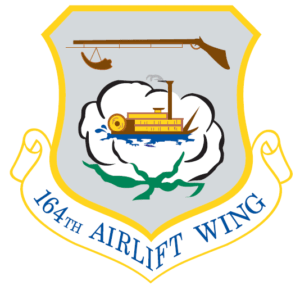 Facebook Forum/Facebook 

Pages
NAS Corpus Christi, Corpus Christi Army Depot, US Coast Guard Air Station Corpus Christi
Space A Information/

Data eGram/AMC Gram/Originating Locations/Common Destinations/Long Term Parking
Terminal Opens: Mon-Fri Hrs 0700-1600
Pax: DSN: 861-2505 – Comm: (361) 961-2505
Rec: DSN: 861-3385 – Comm: (361) 961-3385
VT-35 Duty Off. Pax Desk: 361-961-5124
VT-31 Duty Off. Pax Desk: 361-961-3350
Data eGram  *Note* To join you must join our free forum.  Join here: NAS Corpus Christi Space A Forum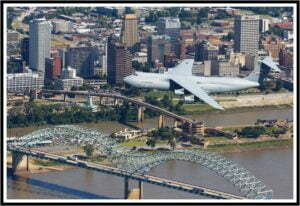 Hotels/Hostels/Motels & Inns/Bed & Breakfast/RV Parks/Campgrounds/Vacation Rentals
Navy Getaway RV Parks & Cottages: Latitude, Longitude: 27.6939, -97.2557  –  Phone #: 1-877-NAVY-BED
Hotels/Motels: Navy Lodge, DoD Housing Network Lodging Info, Hotel Guides, Trip Advisor, Military Hotels, Four Square, DoD Lodging, Yelp, About Careers Temporary Lodging, Hotel Planner, PCS Lodging, On Padre Island, Agoda, Corpus Christi Hotels, Virtual Tourist, Bring Fido, Visit Corpus Christi, All Stays, Hotels.com, Expedia, Kayak, Hipmunk, Booking.com, Travelocity, Orbitz, Priceline, Hotels Combined
Bed & Breakfast: Trip Advisor, Bed and Breakfast.com, Yelp, Texas B&B, Expedia, Travelocity, AirBnB, BBB, Texas Bed and Breakfast, The Business List
RV Parks & Campgrounds: Navy Getaways, Bring Fido, Visit Corpus Christi, US Military Campgrounds & RV Parks (Shields Park), All Stays, Army MWR Texas Military Campgrounds, RV Resorts, Good Sam, Yelp, Chamber of Commerce, Texas Beach Camping, BBB, Coastal Bend Texas, Roadtrippers, Lake Corpus Christi State Park, KOA
Vacation Rentals: Trails, Bring Fido, Trip Advisor, VRBO, Craigs List, Turn Key, Visit Corpus Christi, Padre Escapes, Vacation Home Rentals, Trip Angle, Silver Sands
Yellow Pages – Hotels & Motels, Bed & Breakfast & Inns, RV Parks & Campgrounds, Vacation Rentals
Yahoo Local – Hotels, Motels, Bed & Breakfast, RV Parks, Campgrounds, Vacation Rentals
Military Living – Texas Temporary Military Lodging, Corpus Christi Lodging, Military Installations Temporary Housing, Military Once Source – Best Kept Secrets.pdf, USA Today Travel Tips, Texas RV Camping, RV Park Reviews, Mariners Guide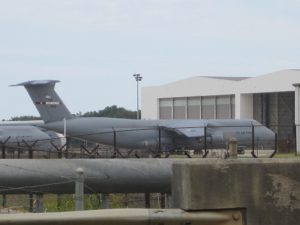 Restaurants/Cafes/Clubs, Pubs, Bars & Lounges/Sports Bars/Food Delivery/Fast Food
Restaurants/Cafes: Military.com Food & Drink, Trip Advisor, Yelp Downtown, Zomato, The Culture Trip, Virtual Tourist, Visit Corpus Christi (nice site), Bring Fido, Corpus Christi Menus, Open Table, Happy Cow, Caller, Coastal Bend Menu Guide, Four Square, Manta Cafes, Mariners Guide
Clubs/Pubs/Bars/Lounges: Zomato, Happy Hour, Yelp, Trip Advisor Nightlife, Bars & Pubs, Night Out, City Maps, Mariners Guide, All Pages
Sports Bars: Yelp, Zomato, Four Square, City Maps, World Web, Yellow Pages Goes Green, Sports Bar, Trip Advisor, Big Sam's, Mulligan's Pub, Bowlero, Set List, Murdocks, Gators, Hardknocks
Food Delivery: Zomato, Yelp, Four Square, Trip Advisor, Grubhub, Bring Me That, Topix, Googlys, Ionutrition, Menufy, Muscle Maker Grill Warriors, Menuism, All Pages, BistroMD Diet Delivery, HEB Grocery Delivery
Fast Food: Zomato, Yelp, Four Square, Manta, City Maps, Find Me Gluten Free, Rise, Local Saver, Chamber of Commerce Listing, DoD Housing Network – Fast Food on NAS Corpus Christi, Military Avenue (good one), Corpus Christi Night Out (good one)
Yellow Pages – Restaurants, Cafes, Restaurants & Bars, Bars Pubs Clubs, Lounges, Sports Bars, Food Delivery, Fast Food
Yahoo Local – Night Clubs, Restaurants, Cafes, Pubs, Bars, Lounges, Sports Bars, Food Delivery, Fast Food
Groupon, Rate Beer, Railroad Seafood Restaurant Menu.pdf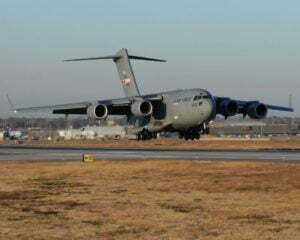 Car Rentals/Taxis/Shuttles/Trains/Buses/Limousines/Public Transportation
Corpus Christi International Airport is 17.5 miles from Navy Lodge Corpus Christi. We are easily accessible off of TX-358 East South Padre Island Drive and exit NASCC/CCAD on NAS Drive. Continue on NAS Drive to the South Gate.
Rental Cars: Expedia, Kayak, Hipmunk, Travelocity, Orbitz, Priceline, Thrifty, Avis, Alamo, Enterprise, CCIA, Dollar, National, Turo
Taxi: Trip Advisor, All Pages, American Cab Company, Green Go, Green Go Fare Calculator, Numbeo, Express Cab, CCIA, Arandas, Open Axis Group, Uber Fare Estimator, Taxi Fare Finder, Arriba
Shuttles/Limousines: Yelp, Airport Shuttles, TAMU, Mozio, Airport Shuttle Network, Distance Brothers, Port Aransas Shuttle-Ferry, Shuttle Pros, VIP Limo and Party Bus, Limousines Unlimited
Trains/Buses: Daisy Charters, Greyhound, Texas Eagle (Amtrak), Rail.cc, Check My Bus, Hollywood Buses & Limos, US Bus Station.com, Bus Buster, Party Bus, Bus Rates
Public Transportation: Transit Authority, The Knot, Regional Transportation Routes & Schedules, Mass Transit, Transit Time App for Mobiles
Yellow Pages – Car Rental, Taxi, Shuttle, Train, Bus, Limousine, Public Transportation
Yahoo Local – Car Rentals, Taxi Service, Shuttle/Limousine, Trains, Buses, Public Transportation
Military Installations Directions, Mariners Guide, Military Living, Visit Corpus Christi Getting Around, Rome2Rio, Care.com Senior Transportation, AreaVibes, Route Friend – Buses and Trains to Corpus Christi, Pubtrantravel – Car Free Journeys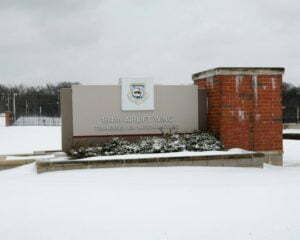 Phone Numbers
Military.com Base Directory, DoD Housing Network Base Directory, Naval Housing Installation Contacts, Base Guide & Phone Directory, About Careers Main Phone Numbers, Base Directory, Military Installations – Installation Contacts, Military Avenue Base Phone Numbers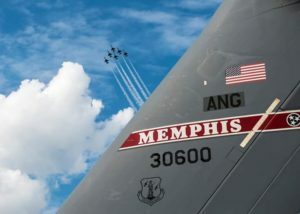 Attractions/Things to Do/Events/Coupons/Discounts
Corpus Christi is filled with a lot of history, nature, wildlife, culture, beautiful beaches, and entertainment. Travel back in time aboard the famous USS Lexington, visit the Texas State Aquarium located at Corpus Christi Beach, Padre Island National Seashore, and South Texas Botanical Gardens & Nature Center.  Other nearby attractions are: the Art Museum of South Texas, Asian Cultural Museum, Selena Museum, Corpus Christi Museum of Art and Science, Mustang Island State Park, and What-a-burger Field.  La Palmera Mall, Sunrise Mall and Moore Plaza offers a wide variety of stores for your shopping experience.
Events: Conquer the Coast Bicycle Event, Texas Jazz Festival, Greek Festival, Harbor Lights Festival & Illuminated Boat Parade, Virtual Tourist, Caller (good one), Visit Corpus Christi, Eventful
Discounts: Military.com Military & Veterans Discounts, Military Avenue Reward Finder, Groupon, Local Saver
Attractions: Virtual Tourist Off the Beaten Path, Travelogues, Yellow Pages, Visit Corpus Christi, RV Resorts, Yahoo Local
Things to Do: Trip Advisor, Virtual Tourist, Groupon, Visit Corpus Christi, Expedia, Travelocity, Orbitz,
Groupon Shopping, Parks & Recreation Beach Parking Permits, Senior Services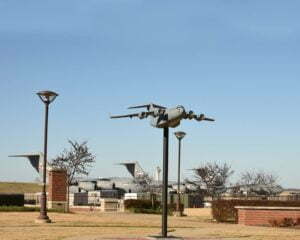 Hospitals/Dentists/Clinics/Medical Centers
Clinic: Appointments (361) 961-2688; Benefits (800) 406-2832; Tricare (361) 961-3236
Hospital/Medical Center: Christus Spohn, Medical Center, Driscoll Children's, Bayview Behavioral, South Texas Surgical, Health Grove, Dubuis Health Systems, Area Connect, Port Aransas Local Hospitals, FSN Hospitals, ZocDoc, 1-800-Doctors, TLC
Dentists: Bright Smile, White Pages, Dawod Dental, Who Do You, Vela Dental, Yelp, Smile Corpus Christi, Linked in, Apple Dental, ZocDoc, Texas Tooth Doctor, NAS Corpus Christi, Free Dental Care, 1-800-Dentist
Clinic: Naval Health Clinic Facebook, Naval Health Clinic, Free Clinics, Urgent Care Locations, Women's Clinic, The Children's Clinic, Cannabis Dr. Clinics, Complete Care, Clinics in Corpus Christi Facebook, Massage Envy Spa, Pronto Med
Yellow Pages – Hospitals & Medical Centers, Dentists, Clinics
Yahoo Local – Hospitals, Medical Centers, Dentists, Clinics
Military.com Health Care, On Base Hospital Info, About Careers Medical Care, Military Installations Health Care, Health Care/Special Needs, Mariner's Guide, Senior Housing – Rehab Hospital of South Texas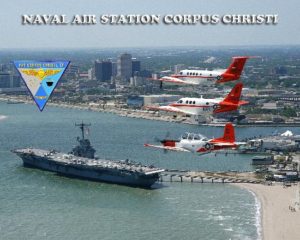 Maps, Guides and Base Facilities
Driving with a GPS system to Navy Lodge Corpus Christi, use the following address for the GPS system: 100 NAS Drive, Corpus Christi, TX. After entering through the South gate (open 24 hours), go straight. Make a right at the second stop sign. Navy Lodge Corpus Christi is the first building on the left.
Morale, Welfare and Recreation Facebook, About Careers Location/Driving Directions, PCS America
Maps: Trip Advisor Map of Area Hotels
Guides: Trip Advisor, Texas State Historical Association Handbook, WikiTravel, Military.com
Base Facilities: Military.com Family Services, Commissary, My Navy Exchange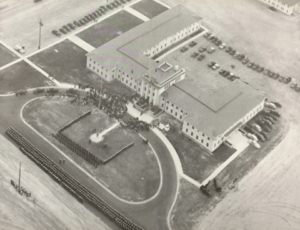 Government/Military Organizations/Retiree Activities
Retiree Information: Military.com Vets & Retirees
Government Offices: Yellow Pages, Yahoo Local
Veterans/Military Organizations: Yellow Pages, Yahoo Local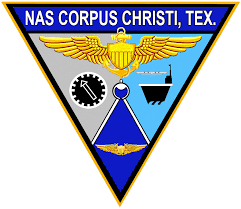 Other Excellent Links
Fire and Emergency Services Facebook, Trip Advisor Vacation Packages, Air-Nav, Mariner's Guide, Open WIFI Hotspots, iFly,
Military Only Travel, Other Worthy Websites, Military.com Travel Resources, Military.com Travel Benefits, Military Bases,
Military Installations – Installation Overview, Fast Facts, Emergency Assistance