[smartads] Facebook
Andersen AFB, Passenger Terminal

Space A Information
Pax: 671-366-5135 – 671-366-5165 – Rec: 671-366-2095 – Fax: 671-366-3984 
Arc Light Blvd, Bldg 17002, Andersen AFB, GU
Signup for Space A E-mail: [email protected]
Space A.net – Andersen, 734th AMS Passenger Terminal, Poppin' Smoke, Take-A-Hop
Originating Locations: Travis, Eielson, Clark, Yokota, Hickam, and others
Common Destinations: Hickam, Elmendorf, Kadena, Atsugi, McGuire, Yokota, Misawa, Travis and others
Long Term Parking: Available at very back of the terminal parking lot.  Contact a Passenger Service Rep for details.
Data eGram – *Note* Must join our free forum to view.  Join Here: Andersen AFB Space A Forum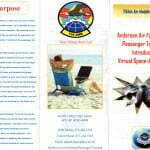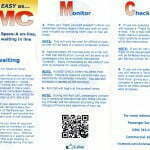 Lodging
Billet: 671-362-2804  –  E-mail: [email protected]  –  Reservations: [email protected] 
Phone: (671) 979-5501  –  DSN: (315) 362-5501  –  FAX: (671) 366-7707

As of 7 Oct 2013 here are some phone #'s for local hotels.

Google Maps – Hotels, Motels, Bed & Breakfast, Campgrounds, Vacation Rentals
Hotel Guides, Trivago, Hotels.com, Navy Gateway Inns & Suites, Hotel Travel, Hotel Planner, About Careers – Temporary Lodging, DoD Lodging, Guam-Online, Cheap Tickets, Force Support Squadron 
TripAdvisor, Military Installations – Temporary Housing, Island Realty, Lonely Planet, Military Living – Guam Temporary Military Lodging, Visit Guam, AirBnB, Expedia, Agoda
Bring Fido, Priceline, Booked.net, Pacific Islands Club Resorts, Outrigger Beach Resort, Garden Villa Hotel, Mai'ana Airport Plaza, Tamuning Plaza Hotel, Dusit Thani Resort
Restaurants & Nightlife
Google Maps – Restaurants, Cafes, Bars, Night Clubs, Pubs, Sports Bars, Food Delivery, Fast Food
Stars and Stripes, Guam Food Guide, Visit Guam, Guam-Online, Trip Advisor, Yelp, The Culture Trip, Virtual Tourist, Happy Cow, Good to Go, Diner Directory, The Guam Guide, I Quit my Job and Moved to Guam, Menu.gu, Pacific Islands Club Resorts, Stripes Restaurant Guide
Airport Food & Beverage Outlets, Hotels.com Food & Dining Guide, Latitude 13 – 24 Hour Restaurants, ABC Food Guide, TravBuddy, Fleeting Life – Healthy Food Joints, Hard Rock Cafe, GPO Dining, Pinoy Fitness, Business Magazine, Buildup News Directory, Open Table
Phone Numbers
About Careers – Main Phone Numbers, Base Telephone Directory (pdf), 36th Wing Base Directory, Military Installations – Installation Contacts, My Base Guide – Phone Directory, Base Directory, The Balance Main Phone Numbers
Attractions & Discounts
Google Map,  Military MWR Experience Guam, Guam-Online, Visit Guam – Family Fun, Visit Guam, TripAdvisor, The Culture Trip, Pacific Islands Club Kid Attractions
The Guam Guide, Expedia, Virtual Tourist, TravBuddy, World Travel Guide, BBC Travel, Lonely Planet, Huffington Post, iExplore, Travel Weekly
Coupons & Discounts: Guam Military Discounts Facebook, Retail Me Not, Destination Coupons, Mobil Promotions, Thrifty Car Rental, Expedia AARP Travel Center, Motel.com Group Travel Discount, Pacific Daily News Restaurant/Food Discounts for Senior Citizens, Military and Veterans Discount Center, Avis, Don't Pay Full, 671 Coupons Facebook, Rental Codes
Events: Visit Guam, Guam Visitors Bureau, Facebook, University of Guam, GPO Guam

Transportation
SSAM Shuttle 671-689-SSAM (24 Hours)
Ulata Jay Shuttle: 671-858-8294 (24 Hours)
Miki Taxi: 671-888-7143 (24 Hours)
Malinao Shuttle Service: 671-637-4312 (24 Hours)
National Car Rental:671-653-7368 (0800-1800 Daily)
Google Map – Car Rental, Taxi Services, Public Transportation (Bus picks up/drops off in front of the mall)
SSAM Shuttle – Routes and Rates (recommended)*
*Actually, to the best of my knowledge, they are the only shuttle service that is allowed on the military bases.  However other services, like Stroll Guam, have drivers with ID cards and they can also get on-base.
SSAM Shuttle – About Guam, Guam Cars for Rent by Military Personnel Facebook, Andy Car Rental, Ace Car Rental, Blakes, Car Rentals, Akins Kroll Toyota, Nippon, Visit Guam, Holiday Cars, Toyota Rent a Car, Islander, Cheaper Than Cars
Virtual Tourist, I Hate Taxis – Airport Taxi Service, Nissan Car Rental, Guam Airport Car Rentals, Easy Terra, Budget, Rental Cars, Hertz, Dollar, Kayak, Avis, Thrifty, Expedia, Sixt, Enterprise, Payless, Alamo, National, Travelocity, Compare Car Rent, Stroll Guam Facebook
[smartads] Medical & Dental
Google Map – Hospitals, Dentists, Pharmacies
About Careers – Medical Care, Military Installations – Health Care/Special Needs, Health Care, Guam Naval Hospital, American Medical Center, Guam Regional Medical City, VA Medical Facilities, Take Care
Express Care, US Hospital.info, Guam Medical Plaza, Stay Well Guam, Hospitalby, New Choice Health, Venergy Group – Lake Nona VA Medical Center, Centers for Disease Control and Prevention
Pharmacies: UHC Retiree 2016 Pharmacy Directories .pdf, Payless Market Super Drug, Yelp, Cybo, US Naval Hospital, Good Rx, Seventh Day Adventist Clinic, Express Scripts Network Pharmacies Outside the US

Guides
MapQuest – Andersen AFB, USA Guam, NCTS Navy Exchange, Main NEX, AAFES, AAFES Overseas Customers, Commissary, Overseas Commissary Shopping, Military Living, Hotels.com Sightseeing Guide, Orange Smile, Surf Local
About Careers – Locations/Driving Directions, Military Installations – Directions, My Base Guide – Installation Overview, Fast Facts, The Culture Trip, Hotels.com Travel Guide, The Balance Local Driving Directions, The Guam Guide 7 Money Saving Tips for Shopping on Guam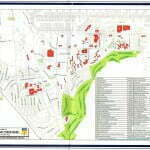 Military Organizations
Area XIV – Guam
ANDERSEN – JOINT REGION MARIANAS 
36 MSG  –  ATTN: 36 WG/RAO
Unit 14041
APO AP 96543-4041
Hours: 0900 – 1500, Monday – Friday
Phone: 671-366-2574
E-mail:  [email protected]
Facebook: Guam RAO  –  Twitter: Guam RAO  
Google Maps Veterans Organizations, Government Offices, Inside Andersen
VFW Post 1509, VFW Post 2917, Ladies Auxiliary Post 9972, American Legion – Guam, Vet Friends, Andersen AFB RAO, USO Andersen
Excellent Links
Info Please – Guam, American Red Cross, The Military Zone, Just Orbit, Military Only Travel – Guam, Worthy Websites
Military Installations – Fast Facts, Installation Overview, Emergency Assistance, I Quit my Job and Moved to Guam