Facebook
Passenger Terminal, Spangdahlem AB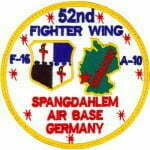 Space A Information
Pax: 49-6565-618866 / 49-6565-618867 – DSN: 314-452-8866/8867
Rec: 49-6565-618860 – DSN: 314-452-8860
Fax: 49-6565-618865
E-mail: [email protected]
Spangdahlem Fact Sheets – Passenger Terminal Information
NOTE:  To view this Data eGram you need to be a member of our free forum.  Join here: 
Lodging
Eifel Arms Inn
Address: Spangdahlem Village, Germany
APO AE 09126-5000
Phone: 011-49-6565-95-6500 – DSN: (314) 452-0500
Fax: 011-49-6565-61-5148 – Fax (DSN): (314) 452-5148
Reservations Phone: 011-49-6565-95-6500 – DSN: (314) 452-0500
Email: [email protected]
Some service members and retirees will no longer be able to use an Armed Forces Recreation Center in Garmisch. Retirees are among the most affected by these guidelines. For example, military retirees not residing in Germany cannot stay at the resort unless they can prove they have spent at least 30 days in Europe. Those retirees living in Germany can stay at the hotel if they have proper tax authorization from a German customs office.  Service members based in the continental United States are also barred from staying at the resort unless they are traveling with a sponsor who lives in Germany or they have been in Europe for longer than a month.  However, retirees CAN still stay at KMCC on a space available basis, just like always – reservations may be made 3 days in advance.
Stars & Stripes – Troops and Veterans Barred from Edelweiss Resort
Google Map – Trier, Rhineland-Palatinate
Base Directory – Eifel Arms Inn, Air Force Inns
About Careers – Temporary Lodging, I Hate Taxis – Hotels with shuttle service
Geckogo, Trivago, Hotel Guides, Campsites Euro Campings, Germany Travel, Camping Info
Trip Advisor Vacation Homes, Hotels, Military Living – Germany Temporary Military Lodging
Military Installations – Temporary Housing, Armed Forces Vacation Club
Restaurants & Nightlife
As of April 2016 Retirees not allowed to eat in the chow halls
Google Map – Trier, Rhineland-Palatinate
Virtual Tourist Restaurants, Nightlife
Via Michelin, AAFES Food Court
Restaurants & Bars – Ansbach Stuff, Find It Guide, Mojo Street
Attractions & Discounts
Google Map – Trier, Rhineland-Palatinate
Poppin' Smoke-Things to do near Ramstein AB, Germany Ja – Indoor Family Activities
The Shadow Lands – Haunted Places in Germany
The Tour Experts, Geckogo, Zoover, Germany Christmas Market
Karen's Brown World of Travel, USO Kaiserslautern Tours
Eventful, Germany Ja – To Do, Virtual Tourist, Lonely Planet
Base Directory – Information, Tickets and Travel
Transportation
Spangdahlem, is an hour from Ramstein and there are flights in there all the time, there are also quite a few flights into Spang each week. Get your AAA Drivers license and you can rent a car and drive. There are trains to use, the nearest train station to the Spang terminal would be Wittlich or Speicher. Spang is 2.5 hours from Brussels.
Retirees CANNOT rent a vehicle on base. The terminal is all way around the base from billeting, not really walk-able at all.
Google Map On Base – Car Rental, Taxi Service
Google Map – Trier, Rhineland-Palatinate – Car Rental, Taxi Services
Base Directory – Shuttle Service, Official Site: How to get Around (very informative site)
Base Shuttle Schedule (Monday-Friday).pdf, (Express, Holidays and Weekends).pdf
I Hate Taxis Airport Car Rental, Airport Information Guide, Airport Layover Ideas, Hotels with Shuttle Service by Airport
Car Hire Market, Rent Car Sales, Bahn, VIP Cars, Base Directory – Enterprise Car Rental
Military.com – On Base Transportation, Ryan Air, RT Travel, Deutschland Bus & Train Tickets
Enterprise Car Rental, Lonely Planet, Car Rentals – Car Hire Comparison
Rome 2 Rio – Discover How to Get Anywhere, German Traffic Signs & Signals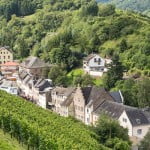 Medical & Dental
Google Map – Trier, Rhineland-Palatinate – Hospitals, Dentists
AFMS 52dn Medical Group Facebook
Base Directory – Medical Clinic, About Careers – Medical Care
Medknowledge – Specialist Hospitals and Clinics Germany
Guides
Commissary, Overseas Commissary Shopping
AAFES, AAFES Overseas Customers
Exchange and Commissary shopping in Germany after retirement
Military Living, Military.com Commissary and Exchange
52nd Force Support Squadron, Travel Guides – TripAdvisor, Live Like a German
About Careers – Location/Driving Directions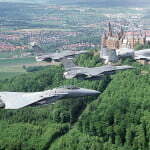 Military Organizations
The Retiree Activities Office is in Bldg. 2001, room 228, in the French Kaserne. Operating hours  are 11 a.m. – 8:30 p.m. Fridays and by appointment. 
Area XV – Spangdahlem Air Base 
52 FW/RAO
Unit 3680 Box 190 
APO AE 09126-0190 
Hours: 1400 – 2000, Monday and Friday 
Phones: 011-49-656561-9013/9424
E-mail: [email protected]    
American Legion Post Rhein-Neckar Post GR03, Kaiserslautern Post GR01
VFW Post 3885, VFW Post 10775, US Embassy – Berlin, Inside Spangdahlem
Kaiserslautern USO Facebook, Travel Page Facebook
US Consulates – Düesseldorf, Frankfurt, Hamburg, Leipzig, Munich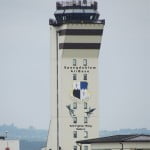 Phone Numbers
Inside Spangdahlem – Phone Listing
About Careers – Main Phone Numbers, Military Bases.us
Spangdahlem Fact Sheet – Phone Listing
Base Directory, Spang Phone List.pdf, Military.com Phone Directory
Getting Around – Phone Numbers for Military Bases in Germany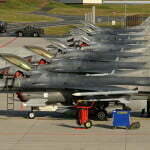 148th FW
Excellent Links
SOFA Agreement between the US and Germany (38 pages .pdf)
Base Directory – American Red Cross
Vet Friends, Spangdahlem AB Blog
Info Please – Germany, AAFES Food Courts in Germany
Virtual Tourists – Spangdahlem Local Customs