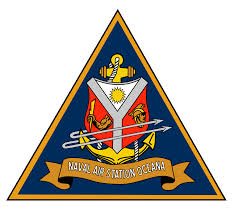 Facebook Pages
Whidbey Island NAS Space A Forum
Air Terminal/Schedule, Whidbey NAS
Space A Information
NAS Whidbey Island (http://naswi.ahf.nmci.navy.mil/)
Pax: 360-257-2604 – 360-257-2328
Fax: 360-257-6792
Billet: 360-257-2529
Flight Schedule (http://naswi.ahf.nmci.navy.mil/space-a/schedule.htm)
E-mail: [email protected]
Flight Schedule
E-mail signup not available, you need to call and you can only sign up 3 days in advance of a flight, no 60 day sign ups
Long Term Parking: It is available and only about 2 blocks from terminal, on the opposite side of the road.  There will be a parking lot with cars covered up.  There is no need for a permit.  Ask a customer service rep at the terminal for any further information.
Common Destinations:
North Island, Pt. Mugu, Shannon, Ft. Worth, Jacksonville, Norfolk, Souda Bay, Sigonella, Oceana, Key West, Elmendorf, Lajes, Rota, Reno ANG, Misawa, Andrews, New Orleans, Minneapolis ANG,  Memphis ANG,  Forbes ANG, Dobbins, Pensacola, Mountain Home, Lackland, Kodiak USCG, Kadena AB, Indianapolis IAP, El Centro, and others
No AMC Gram or Originating Locations found.
Lodging
Address: 3535 N. Saratoga St.,
Bldg 973 NAS Whidbey Island
Oak Harbor, WA 98278
Phone: 1-877-NAVY-BED (628-9233) Ext: WHI: 944
DSN: 820-2529 – Comm: (360) 257-2529  –  Fax: (360) 257-5962
Navy Lodge: 360-675-0633
Google Maps – Hotels, Motels, Bed & Breakfast, RV Parks, Campgrounds, Vacation Rentals
Gateway Inns and Suites, DoD Housing Network – Area Hotels
Yahoo Local – Hotels, Motels, Bed & Breakfast, RV Parks, Campgrounds, Vacation Rentals
Hotel Guides, PCS Lodging, Hotels.com, TripAdvisor
Navy Lodge, Military Hotels, About Careers – Temporary Lodging
Yellow Pages – Hotels & Motels, Bed & Breakfast, RV Parks & Campgrounds, Vacation Rentals
TripAdvisor – Vacation Rentals, Virtual Tourist, Navy Getaways Cliffside RV Park, Dex Knows
Military Living – Washington Temporary Military Lodging, All The Rooms
Restaurants & Nightlife
Google Maps – Restaurants, Cafes, Bars, Night Clubs, Pubs, Sports Bar, Food Delivery, Fast Food
Yahoo Local – Restaurants, Cafes, Bars Pubs, Night Clubs, Sports Bars, Food Delivery, Fast Foods
BooRah, Zomato,  TripAdvisor – Oak Harbor, Whidbey Island, Angelo's Caff'e
Military.com Base Guide, Virtual Tourist, Dex Knows, My Base Guide
Yellow Pages – Restaurants, Restaurants & Bars, Cafes, Bars Pubs and Clubs, Sports Bars, Food Delivery, Fast Food

Things to Do
Google Map, Bed and Breakfast Association – Visiting Whidbey
About Travel – Fun Things to Do, Yahoo Local, Find Near Me, Chamber of Commerce Events
TripAdvisor, Virtual Tourist, Dex Knows, Military.com Base Guide, Yellow Pages
Military.com – Resources – Washington Museum Guide, My Base Guide

Transportation
Rental Car: Enterprise, 360-675-6052 – Hertz, 360-257-5355 – both off-base
Shuttle: Whidbey-SeaTac Shuttle provides service from Whidbey Island to Seattle-Tacoma Airport. Call Local 360-679-4003 or Toll Free 877-679-4003 
Ault Field Taxi: 360-682-6920
Google Map – Car Rental, Taxi Services, Buses, Trains, Limousines, Public Transportation
Yahoo Local – Car Rentals, Taxi Service, Shuttle Services, Train, Bus Lines, Limousines, Public Transportation
Whidbey to SeaTac – Shuttle and Charter, Virtual Tourist, Dex Knows – Taxi Services, My Base Guide – Travel
Yellow Pages – Car Rentals, Taxi Service, Train Stations, Bus Lines, Limousine, Public Transportation


Medical Centers
Google Map – Clinics, Dentists, Hospitals, Medical Centers
About Careers – Medical Care, Military.com Base Guide – Health Care
Yahoo Local – Hospitals, Dentists, Clinics, Medical Centers
Military Installations – Health Care and Special Needs, Health Care
Dex Knows – Health Care Clinics, Dentists, My Base Guide
Yellow Pages – Hospitals and Medical Centers, Dentists, Clinics


Guides
Navy Exchange-Ault Field
1065 W Lexington Street Building 2749
Oak Harbor, Wa 98278
Phone: (360) 257-0507
Hours:
Monday-Friday: 0800-2000
Saturday-Sunday: 1000-1900
—
Navy Exchange-Seaplane Base
2110 W Coral Sea Drive Building 17
Oak Harbor, Wa 98278
Phone: (360) 257-0600
Hours;
Sunday & Monday: 0900-1900
Tuesday-Saturday: 0900-2100
MapQuest, Military Living, Commissary, My Navy Exchange
About Careers – Location and Driving Directions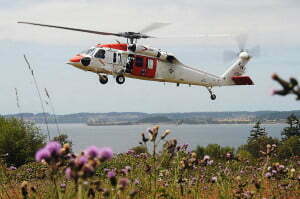 Military Organizations
RETIRED ACTIVITIES OFFICE
FLEET AND FAMILY SUPPORT CENTER (360) 257-8054/55
BLDG #13 DSN: 820-8054
NAVAL AIR STATION 0900-1500 (Mon-Fri)
WHIDBEY ISLAND
OAK HARBOR, WA 98278
Military.com Base Guide – Vets and Retirees
American Legion – (360) 675-2411 – 690 SE Barrington Dr, Oak Harbor, WA | Map – http://www.legion.org
Veterans of Foreign Wars – (360) 675-4048 – 3037 Goldie Rd, Oak Harbor, WA | Map – http://www.vfwpost7392.org
Google Maps- Veterans Organizations, Government Offices
Yahoo Local – Veterans Organizations, Government Offices
USO Centers – Washington, Whidbey VRC
City of Oak Harbor – City Departments, Contact Us
Yellow Pages – Veterans/Military Organizations, Government Offices
Links for Veteran Interest Sites


Phone Numbers
NAS Whidbey Island base operator – (360) 257-6289
Base Directory, DoD Housing Network 
About Careers – Main Phone Numbers
Military.com Base Guide, My Base Guide

Excellent Links
Info Please – Washington, American Red Cross – Anacortes
Vet Friends, Military History of Whidbey Island
Whidbey Crosswind – Online newspaper, DoD Housing Network 
Military Only Travel – Washington, Worthy Websites
Military.com Base Guide, Family Services
My Base Guide – Surrounding Community, Community Resources, Services