Facebook
Family Support Squadron, 92nd Medical Group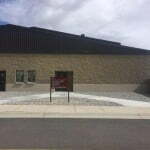 Space A Information
Pax: DSN 657-3406 Comm (509) 247-5435 – Rec: DSN 657-3406 Comm (509) 247-3406
E-mail: [email protected]
Inside Fairchild AFB Pax Terminal, SpaceA.net/Fairchild
Originating Locations: McChord, Mildenhall, Tinker, Hurlburt, Peterson, Jacksonville, Hickam, Nellis, Elmendorf, Andrews, Travis, Osan, Eielson, and others
Common Destinations: Mildenhall UK, Ft. Worth TX, McChord WA, Hickam HI, Altus OK, Dorothy Scott Airport Oroville WA and others
Long Term Parking: Available. 50 yards from terminal. No paperwork or any signatures required. Just lock and leave. Contact a Customer Service Rep for more details.
Data eGram *Note* Must join our free forum to view. Join Here: Fairchild Space A Forum

Lodging
Address: 300 Short
Fairfield AFB, WA 99011-5000
Phone: (509) 657-5519 – DSN: 657-5519
Fax: (509) 247-2307
Reservations
Phone: (509) 244-2290 ext 2120 – DSN: 657-5519
Email:
[email protected]

.mil
If base lodging is full, ALWAYS ask about staying over at the SERE school lodging. It's on the other side of the runway.
Google Maps – Hotels, Motels, Bed & Breakfast, RV Parks, Campgrounds, Vacation Rentals
Air Force Inns, Fairchild Fun, Trip Advisor, Hotel Planner, Hotels Combined
About Careers – Temporary Lodging, Military Hotels, Bring Fido – Pet Friendly Hotels
Yellow Pages – Hotels & Motels, Bed & Breakfast, RV Parks & Campgrounds, Vacation Rentals
Fairchild FamCamp, RV Park Review, Spokane Bed & Breakfast, Experience Spokane
Kayak, Expedia, Travelocity, Priceline, Hotel Guides, Visit Spokane, Hipmunk, Spokane County
PCS Lodging, Dex Knows, Hotels.com
Yahoo Local – Hotels, Motels, Bed & Breakfast, RV Parks, Campgrounds, Vacation Rentals
Military Living – Washington Temporary Military Lodging, All The Rooms
Restaurants & Nightlife
Google Maps – Restaurants, Cafes, Bars, Night Clubs, Pubs, Sports Bars, Food Delivery, Fast Food
Yahoo Local – Restaurants, Cafes, Bars Pubs, Night Clubs, Sports Bars, Food Delivery, Fast Food
Visit Spokane, Yelp, Trip Advisor, Military.com Base Guide – Food and Drink, Dex Knows, Boo Rah, Zomato, Pinterest
Yellow Pages – Restaurants, Restaurants & Bars, Bars Pubs Clubs, Sports Bars, Food Delivery, Fast Food
Nightlife: Visit Spokane, Virtual Tourist, Spokane Night Out, Eventful, Spokane Valley Online, Inlander (Bars in Downtown Spokane)

Attractions & Discounts
Google Map, Visit Spokane, Trip Advisor – Travel Guide, Fairchild Fun, About Travel
Fairchild Fun – Clear Lake Resort, Dex Knows, My Base Guide – Living, Vacation Idea
Yahoo Local, Groupon, Spokane Cares, Spokane7 Calendar of Events, Eventful, Yellow Pages
Virtual Tourist, Keep & Share – 100 Free Things to Do, Yelp, Planetware, Downtown Spokane Event Calendar

Transportation
Google Map – Car Rental, Taxi Services, Bus Lines, Shuttle Services, Trains
Yellow Pages – Taxi Service, Car Rental, Shuttle Services, Bus Lines, Public Transportation
Visit Spokane, Yelp – Stars and Stripes Shuttle, Airport Shuttle Network, Spokane Valley Online
Yahoo Local – Taxi Services, Limo Service, Car Rental, Bus Lines, Shuttle Services
Dex Knows – Taxi Services, Car Rental, Spokane Airport – Ground Transportation, Amtrak
Spokane Transit – Fare & Passes, Route & Schedules, Downtown Spokane


Military.com Base Guide, About Careers – Main Phone Numbers
DoD Housing Network, Military Installations – Installation Contacts

Medical & Dental
Google Map – Medical Centers, Dentists, Hospitals, Clinics
About Careers – Medical and Dental, My Base Guide – Health Care, Yellow Pages – Hospitals, Dentists, Clinics, Medical Centers
Spokane Valley Online – Health Care Facilities, FDC – Free Dental Care Clinics, Military Installations – Health Care/Special Needs, Health Care
Mann-Grandstaff VA Medical Center, Dex Knows – Hospitals, Dentists, Yahoo Local – Medical Centers, Dentists, Clinics, Medical Centers

Guides
Map Quest – Spokane, About Careers – Location and Driving Directions
AAFES, Commissary, Military Living

Military Organizations
Area I – FAIRCHILD
92 ARW/RAO
7 W Arnold St Ste 109 Bldg 2040
Fairchild AFB WA 99011-9450
Hours: 1000 – 1400, Monday – Friday
Phone: 509-247-5359
E-mail: [email protected]
Web Address: http://www.fairchild.af.mil/library/retireeactivitiesoffice/index.asp
(509) 434-7000 VA Center
Google Maps – Veterans Organizations, Government Offices
Yellow Pages – Veterans/Military Organizations, Government Offices
Spokane Vet Center, Dex Knows, USOs – Washington, Fairchild AFB
Yahoo Local- Veterans Organizations, Government Offices


Excellent Links
Info Please – Washington, American Red Cross, Vet Friends
US Bank Locations – Spokane/Fairchild AFB Area, Military.com Base Guide
Military.com Resources – Museum Guide, My Base Guide – Family Resources
Military Only Travel – Washington, Worthy Websites