Fort Campbell AAF KY 42223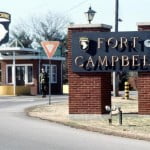 —-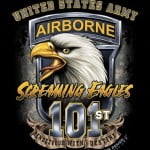 Facebook Forum/Pages
—
Space-A Information/Data eGram
Base Ops: 1-270-798-7146/7147
As of 31 Jan 15 if you want their schedule, you must do it in person
Ft. Campbell Space-A Data eGram 
NOTE:  To view this Data eGram you need to join our free forum.  Join here: Ft. Campbell Facebook Space A Forum
—-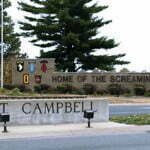 Lodging
(http://www.fortcampbellmwr.com/Lodging/)
Richardson/Turner Lodging
Building 82
Texas Avenue
Fort Campbell, KY 42223
USA
Reservations: (270) 439-2229 or (931) 431-4496
Fax: (270) 439-7758 or (270) 798-0602
E-Mail Reservations: mary.horner@mwr.campbell.army.mil
Website Address: www.fortcampbellmwr.com
 

—
Military Installations – Temporary Housing
Military Living – Kentucky Temporary Military Lodging
—-
Restaurants
Retirees are authorized to eat in the chow halls on base.
—-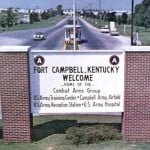 Attractions/Things to Do
Military.com Resources – Kentucky Museum Guide
City of Hopkinsville – Arts and Culture
—-
Transportation
FYI for anyone arriving after closing hours, Hertz will leave a car at the terminal for you.

  Keys with terminal personnel!
—-
Maps, Guides and Base Facilities
Military Living, AnyPlace America
MyBaseGuide – Personal Services
Military Installations – Directions
—-
Medical and Dental 
Yellow Pages – Hospitals and Medical Centers
Military.com Base Guide – Health Care
US News Health – Best Area Hospitals
US Hospital Finder – Hopkinsville KY
DexKnows – Health Care Centers/Hospitals
Military Installations – Health Care/Special Needs
Military Installations – Health Care
—-
Phone Numbers
Military.com Base Guide – Base Directory
DoD Housing Network – Base Directory
Military Installations – Installation Contacts
Ft. Campbell Official Website Phone Directory (good site)
Fort Campbell Telephone Directory (pdf)
About Careers – Main Phone Numbers
—-
Government/Military Organizations/Retiree Activities
Military.com Base Guide – Vets and Retirees 
DoD Housing Network – Veteran Support
Military.com Base Guide – Retirement Services
Military Officers Association of America (MOAA)
—-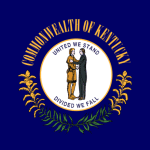 Other Excellent Links
Military Installations – Installation Overview
Military Installations – Fast Facts
Military Installations – Emergency Assistance
 Military Only Travel – Worthy Websites