Joint Base Pearl Harbor-Hickam HI 96853
Facebook
JB Hickam/Pearl Harbor Passenger Terminal, JB Hickam/Pearl Harbor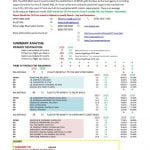 Space A Information
Pax: 808-449-6833  –  Rec: 808-449-1854  –  Fax: 808-449-1503
E-mail: [email protected]
Terminal open 0400-2200 7 days a week and 1 hour before any scheduled or unscheduled flights that will be taking passengers, not within those hours.
Space A.net – Hickam, 15th Wing AMC Travel, Take-A-Hop, Poppin' Smoke
Data eGram for JB Hickam/Pearl Harbor 
NOTE: To view the Data eGram you will need to join our free forum.  You can do that here: Space A Facebook Forum
Long term parking available next to the terminal.  Contact Passenger Service Representative for details.  All passengers are to be advised that the terminal has 88 parking spots reserved for Long Term Parking. Once these 88 spots are filled we will no longer issue long term parking passes, and you can park at your own risk in other terminal parking with the exception of 30-minute parking, handicapped parking, and reserved parking spots.
The following is a list of passenger terminal amenities at Hickam:
– AMC Family Lounge which includes an outdoor playground 
– Courtesy luggage carts
– Credit card machines at check-in counters
– Free WiFi internet
– Flight schedules on JBPH-H Oceanic Cable television channel 54 basic cable or channel 908 digital cable
– Long term AMC 30 day parking lot (Issued parking pass) **Extremely limited**
– Same day parking lot
– Special category passenger lounge
– Vending machines
– ATM
– Enterprise Rent-A-Car (S-S 0800-1800)
– USO Lounge (S-S 0600-2200)
**We do not have lockers for baggage storage due to force protection reasons.**
LOST AND FOUND BAGGAGE:
Please e-mail lostbag@hickam.af.mil for any baggage or lost and found related issues.
Lodging
Billet: 808-448-5888
Google Maps – Hotels, Motels, Bed & Breakfast, RV Parks, Campgrounds
About Careers – Temporary Lodging, My Base Guide, Great Life Hawaii (NGIS)
Navy Lodge, Military Hotels, Trivago, VRBO, Flip Key, AirBnb, Bellows AFS Rentals, City and County of Honolulu Department of Parks and Recreation Camping Information
Yahoo Local – Hotels, Motels, Bed & Breakfast, RV Parks, Campgrounds
Poppin' Smoke Guide to Hawaii Military Resort and Recreational Lodging, Yelp (Bed & Breakfast), Hotel Guides, TDY Lodging, TripAdvisor, Bellows Field Beach Park
City and County of Honolulu Department of Parks and Recreation Camping Information, RCI Resort Directory, ResorTime
DexKnows, Hale Koa, Hotels Combined, hipmunk, Vacation Rentals.com, Yellow Pages – Hotels & Motels, Bed & Breakfast, RV Parks & Campgrounds, Go Hawaii
Pililaau Army Recreation Center, DoD Lodging – All Hawaii, DoD Lodging – JB Pearl Harbor/Hickam(Pearl Side), (Hickam Side)
TimeSharing: Sell My TimeShare Now, Red Week, My Resort Network, Buy a TimeShare, Vacation TimeShare & Rentals, TRR, Trip Advisor, Marriott
Military Living – Hawaii Temporary Military Lodging, All The Rooms
 Restaurants & Nightlife
Google Maps – Restaurants, Cafes, Bars, Night Clubs, Gogobot, TripAdvisor, Military Avenue – Fast Food
Yellow Pages – Restaurants & Bars, Cafeterias, Bars & Night Clubs, Yahoo Local – Restaurants, Cafes, Bars Pubs, Night Clubs
Military Avenue – Casual Dining, Military.com Base Guide, Dex Knows, Boo Rah, Fodors Travel, Zomato, Go Hawaii
Oahu Nightlife, World Travel Guide Honolulu Nightlife, Sun Times – 10 Hottest Clubs in Honolulu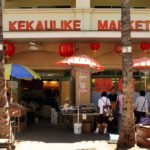 Attractions & Discounts
Google Maps – Attractions, Events
Adventure in Hawaii, Viator, TripAdvisor, NY Times 36 Hours on Oahu
Yahoo Local – Attractions, Things to Do, Events, 25 Free Things to do in Hawaii
World Port Source – Kalaeloa Barbers Point Harbor Oahu, Go Hawaii Tours
Poppin' Smoke – Flying Space-A via Hawaii – 9 Things to Know
Go Hawaii Attractions, Calendar of Events, Family Days Out, Pearl Harbor Historic Sites, Military Campgrounds – Kilauea
Pearl Harbor Tours, Go Hawaii – Guide Book, Gogobot, Great Life Hawaii
Yellow Pages – Tourist Information & Attractions, Events
Roadside America, Dex Knows, Military.com – Hawaii Museum Guide
Military.com Base Guide – MWR Information, Tickets and Tours
Phone Numbers
About Careers – Main Phone Numbers
CNIC Pearl Harbor-Hickam Phone Directory, Base Directory
Hawaii Military Guide (2007 version, but the 2015 version does not have a list like this)
Hawaii Military Guide –  (2015 Version Page 300 – Page 349 has the phone #'s, plus other information about facilities on the bases)
Transportation
Google Map – Car Rental, Taxi Services, Bus Lines, Shuttle Service
Reliable Rental Cars Hawaii (will deliver cars to Hickam, Pearl Harbor and Honolulu IAP free and free car seats for the kids)
The Bus, More on The Bus, TripAdvisor, Taxi Fare Finder, Dex Knows – Car Rental, Taxis
Yellow Pages – Ground Transportation, Car Rental, Taxi Services, Bus Lines, Shuttle Services
Military Avenue, Yelp, Go Hawaii – Oahu – Honolulu Transportation, Beat of Hawaii – Inter-Island Travel Deals
Yahoo Local – Car Rental, Taxi Services, Bus Lines, Shuttle Services
Super Shuttle, Distance Between Cities, Viator – Transfers & Ground Transport, 
Hawaii Activities, Go, Virtual Tourist, Shuttle Fare, Reliable Shuttle, Speedi Shuttle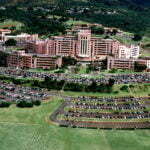 Medical & Dental
Google Map – Hospitals, Dentists, Medical Centers, Clinics
Yellow Pages – Hospital and Medical Centers, Dentists, Clinics
About Careers – Medical Care, Go Army – Tripler Army Medical Center
Yahoo Local – Medical Centers, Dentists, Hospitals, Clinics
Dex Knows – Hospitals, Dentists, Medical Centers, Clinics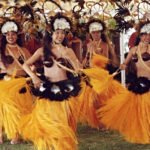 Guides
MapQuest – Honolulu, Hawaii Military Guide, Anyplace America
About Careers – Location/Driving Directions
Military Living, AMC Gram, AAFES, Commissary, 9 Things you need to know flying via Hickam AFB
My Base Guide, Military.com Base Guide, Fodor's Travel, Travel Channel
Travel and Leisure, WikiTravel, US News, World Travel Guide
Video (4:06) – Honolulu, Hawaii Travel Guide – Must-See Attractions
 Military Organizations
4827 Bougainville Drive Honolulu, HI 96818
Military.com Base Guide – Vets and Retirees, CNIC Navy – JB Pearl Harbor/Hickam
Military.com Base Guide – FFSC RAO, Bellows Air Force Station, 15th Wing
Google Maps – Veterans Organizations, Government Offices
Yahoo Local – Veterans Organizations, Government Offices
USO, American Legion Hawaii, DexKnows, VFW Posts in Hawaii
Yellow Pages – Veteran/Military Organizations, Government Offices
Excellent Links
American Red Cross, Vet Friends, Info Please – Hawaii, Honolulu YMCA
Military Living – Barbers Point Recreation Area
Military Only Travel – Hawaii, Worthy Websites, Retired in Hawaii Blog