Facebook 
Mildenhall Space A Facebook Forum
RAF Mildenhall, Passenger Terminal, Channel Islands Passenger Terminal

Space A Information
Pax: 44-1638-54-2248 or 44-1638-54-2526
Rec: 44-1638-54-5951  –  Fax: 44-1638-54-2250
[email protected]
AMC GRAM, Base Map
Airport Bus Schedule, RAF Lakenheath Information
To call DSN 238 2248 from the U.S. its 314-238-2248 Comm is 44-1638-54-2248 Fax ext. is 7426
44 (Country code) 1638 (Area Code) 54 (Base Code) ext. 2248 Lodging 2407
Send the following information via e-mail to [email protected] or by fax to 238-7426 – YOU CAN NOT SIGN UP via Facebook – Always print a copy of the sent E-mail or Fax confirmation receipt for proof of date and time of sign up.
Inside Mildenhall Passenger Terminal Information, Space A Information for Dependents, Space A Information for Dual Military (pdf)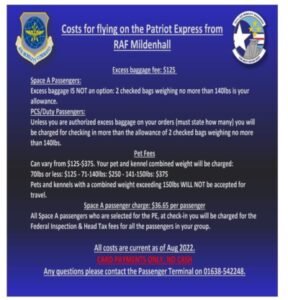 Originating Stations:
Ramstein AB 2/wk, McConnell AFB 1/wk-Wed, Fairchild AFB 1/wk-Mon, Souda Bay, Travis, Sigonella, Lakehurst, Forbes, MacDill, Eielson, Aviano, Lajes, Dover, Pope, Lincoln, McGhee Tyson, others
Common Destinations:
Ramstein AB Germany, McConnell AFB Kansas, Joint Base Lewis-McChord Washington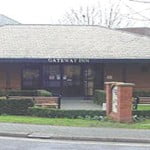 Lodging
Billet: 44-1638-54-6001
MILDENHALL AREA HOTELS with PHONE and LOCATION
Gateway Inn DSN 238-6001 On Base/Resv after 6 PM only
Liberty Lodge DSN 226-6700 RAF Lakenheath/next door
Bird in Hand 01638-713247 Right outside Base/old and run down
Shakespeare 01638-711782 Beck Row
The Maples B&B 01638-713839 Beck Row
Farleigh Guest House 01638-714240 Beck Row
Travelodge 08719-846006 Barton Mills Roundabout
Old Bull Inn 01638-711001 Barton Mills just outside Mildenhall
Bell Hotel 01638-583511 Downtown Mildenhall
White Hart Hotel 01638-515537 Downtown Mildenhall
Gateway and Liberty Lodge will charge $60 per room and no tax. Most others are 50 to 70 pounds plus tax. Travelodge in the UK is NOT affiliated with Travelodge USA but offers same average quality. Travelodge ($90) at Barton Mills has Burger King, a nice restaurant (full menu), and gas station with well-stocked convenience goods and hot sandwiches. All the above hotels are within a few kilometers of the base. M & L Taxi is the only taxi allowed on base to pick you up. They have an office in the Billeting office on RAF Mildenhall.
Google Maps Hotels, Motels, Bed & Breakfast, RV Parks, Campgrounds, Vacation Rentals
Air Force Inns, Gateway Inn, Bed and Breakfast Searcher, Late Rooms
Shakespeare Lodge, Union Jack Club, DoD Lodging – All of England
Hotelify, About Careers – Temporary Lodging, Telegraph, Britain's Finest
TripAdvisor – Hotels, Smart Deals, Military Installations – Temporary Housing
Armed Forces Vacation Club (AFVC) – North Lakes Region, London and South England
The Suffolk Coast, Suffolk Coast Bed & Breakfast, Tourist Guide, Bed & Breakfast
Suffolk Bed and Breakfast Hotels and Guest House Accommodations, White Horse – Woolstone
Military Living – United Kingdom Temporary Military Lodging
RV Parks & Campsites: UK Campsite, Pitch Up, Cool Camping, Camping and Caravanning Club, Loving Camping, Beach View Holiday Park, Telegraph – Britain's 20 Best Coastal Campsites, Willows Campsite

Restaurants & Night Life
Google Maps – Restaurants, Cafes, Bars, Night Clubs, Pubs, Sports Bars, Food Delivery, Fast Food
Around Guides, Suffolk Tourist Guide, TripAdvisor, Yelp Sports Bars
Local Food and Drink around Tuddenham, Match Pint Sports Bars (good site)
Restaurants: Suffolk Tourist Guide Fine Dining, Best Restaurants, Suffolk Escape, Eating Out in the Suffolk Countryside, Britain's Finest, The Telegraph, Food & Drink on the Suffolk Coast, The Guardian (40 Best Restaurants in Britain)
Pubs, Clubs and Bars: Suffolk Tourist Guide, Suffolk Real Ale Guide, (Wheelchair) Accessible Countryside, UK Campsite – Pubs with Campsites, Wikipedia – List of Pubs in the UK,  Stay in a Pub, The AA – Find a Pub or Restaurant, Trip Advisor – 10 Best Bars & Pubs
Fast Food Delivery: Yelp, Trip Advisor, Cybo, Just Eat – Choose from over 20,000 takeaways

Phone Numbers
Base Phone Directory (pdf), Useful Phone Numbers
About Careers – Main Phone Numbers
Mildenhall Facilities – Hours and Contact
Military Installations – Installation Contacts
Base Directory, Visit Mildenhall Useful Phone Numbers

Attractions & Discounts
Google Map, Visit Suffolk, Things to Do, Easy to Book, Rough Guides, Britain's Finest
Around Guides, Suffolk Tourist Guide – Mildenhall, Suffolk Tourist Guide, Telegraph, EuroZoid
TripAdvisor, Day Out With The Kids (nice site), Bungay Suffolk, Britain Express (Suffolk Attraction Maps)

Transportation
If you are trying to travel on from Mildenhall there is a contract shuttle that runs twice daily to Heathrow on a space available basis from RAF Mildenhall, for Space A passengers there will be a 10-pound charge one way.
There is a National Express coach (English equivalent of the Greyhound) that runs from Mildenhall Town. The nearest main British Rail train stations for connections are either Ely or Cambridge, closest station is Littleport for Kings Cross, London.
There is also an on base Taxi service which is situated just outside the Lodging for shorter trips. For any further details, all of these can be checked out via their web sites, or give us a call on 238 2248.
Google Map – Rental Car, Taxi Services, Bus Lines
Verkehrsmittel Vergleich – Taxi, Taxi 2 Airport, Just Off Base – Car Rental
Heathrow Airport Bus Information, Telegraph, National Rail
Car Rentals: Expedia, Avis, Thrifty, Hertz, Budget, Sixt, Travel Supermarket, Europcar, Enterprise, Rhino Car Hire
Public Transportation: Megabus, Traveline, Plan Your Journey, Yelp, Europe Bus Pas, Ipswich Buses, Virtual Tourist
Taxi/Shuttle Services: Hawk Express Cabs, A1 Cars, Avenue, First Stop Travel, Albies, Five 1, UbiCabs, Yelp – 10 Best, Taxi Fare Finder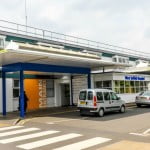 Medical & Dental
Google Map – Hospitals, Dentists
About Careers – Medical Care, Coccyx – List of Doctors and Specialists in the United Kingdom
Military Installations – Health Care/Special Needs, Health Care, Yelp – Best Walk-In Clinics in England
Ipswich Hospital, Allianz Worldwide Care, Wikipedia – List of England Hospitals, Yelp – Best 10 Suffolk Hospitals

Guides
Lakenheath is 5 miles down the road
About Careers – Location and Driving Directions
48 Force Support, Getting Around, Military Living
AAFES, Commissary, Military Installations – Directions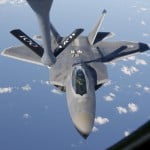 Military Organizations
100 ARW/CVR
c/o 727 AMS/TRO/RAO
Unit 8963 Box 430
APO AE 09459-5430
Hours: 1000 – 1400, Monday – Friday
Phone: 011-44-1638-54-2039
E-mail: [email protected]
Inside Mildenhall – Retiree Activity Program, RAO Serves Retirees Across UK, RAO Contact Information, Space A for Retirees
Veterans Aid, US Military Bases in the United Kingdom, Inside Mildenhall
US Embassy – London, US Consulate – Belfast, US Consulate – Edinburgh, US Virtual Presence Post – Cardiff

Excellent Links
Vet Friends, US Military Bases in UK 
Inside Mildenhall – RAF Mildenhall History, Military.com Installation Guide
Military Installations – Fast Facts, Installation Overview, Emergency Assistance
Military Only Travel – United Kingdom, Worthy Websites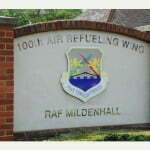 CV-22 Osprey