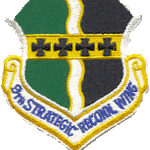 Beale Air Force Base –  is located outside of Linda, about 10 miles (16 km) east of the towns of Marysville and Yuba City and about 40 miles (64 km) north of Sacramento. The host unit at Beale is the 9th Reconnaissance Wing (9 RW) assigned to the Air Combat Command and part of Twelfth Air Force (12 AF).  Beale AFB was established in 1942 as Camp Beale named for Edward Fitzgerald Beale (1822–1893), an American Navy Lieutenant and a Brigadier General in the California Militia who was an explorer and frontiersman in California.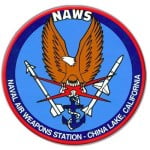 China Lake Naval Air Weapons Station – is located in the Western Mojave Desert region of California, approximately 150 miles north of Los Angeles. It is the Navy's largest single landholding, representing 38 percent of the Navy's total land worldwide.  The 19,600 square miles of controlled airspace at China Lake provides an unprecedented venue for integrated testing and training of today's war fighter.  Occupying three counties – Kern, San Bernardino and Inyo – the installation's closest neighbors are the cities of Ridgecrest, Inyokern, Trona and Darwin.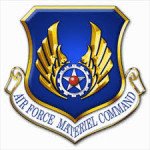 Edwards Air Force Base – is a US Air Force installation in Southern California, located approx. 22 miles (35 km) northeast of Lancaster and east of Rosamond.  It is home for the Air Force Test Center and is the Air Force Materiel Command center of excellence for conducting and supporting research and developmental flight test and evaluation of aerospace systems from concept to combat. It operates the USAF Test Pilot School and is home to NASA's Dryden Research Center.  It is named in honor of Captain Glen Edwards (1918–1948).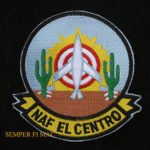 El Centro Naval Air Facilty or NAF El Centro is a military airport located 6 miles (10 km) northwest of El Centro, in Imperial County, California.  It was commissioned on May 1, 1946, as a Naval Air Station. Prior to that, the base was a Marine Corps Air Station. El Centro has had several names: Naval Air Facility, Naval Auxiliary Landing Field, Naval Air Station and the National Parachute Test Range.  It is located in Southern California's Imperial Valley. It is a two hour drive from San Diego and Palm Springs, one hour from Yuma, AZ, and 15 minutes from the Mexican border.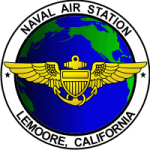 Lemoore Naval Air Station is a US Navy base, located in Kings County & Fresno County, California. Lemoore Station, California is located inside the base's borders.  It is the Navy's newest and largest Master Jet Base. Strike Fighter Wing Pacific, along with its associated squadrons, is home ported there. Commissioned in 1961. With the transfer of NAS Miramar to the USMC, Lemoore now hosts the Navy's entire west coast fighter/attack capability. It was built "from the ground up" as a Master Jet Base and has several operational advantages and relatively few constraints.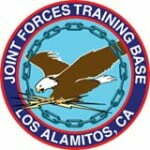 Los Alamitos Joint Forces Training Center – an Army Airfield and military airport located one mile (2 km) southeast of central Los Alamitos, and within its city limits, in Orange County,California. Formerly operated by the US Navy as "Naval Air Station Los Alamitos," it was transferred to the US Army in 1977.  Renamed a naval air station, its flight operations were conducted by a Fleet Air Detachment.  The Assembly and Repair Department discontinued but still used by the Carrier Aircraft Service Unit (CASU)on board.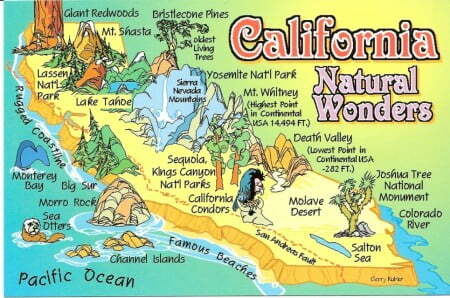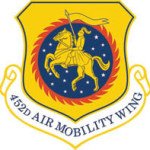 March Air Reserve Base – was previously March AFB is located in Riverside County, California between the cities of Riverside and Moreno Valley. It's home to Air Force Reserve Command's 4th Air Force (4 AF) Headquarters and the host 452d Air Mobility Wing, the largest AMW of the 4th Air Force.  It has multiple units of the Air Force Reserve Command supporting Air Mobility Command, Air Combat Command and Pacific Air Forces.  March ARB is also home to units of the Army Reserve, Navy Reserve, Marine Corps Reserve  & California Air National Guard.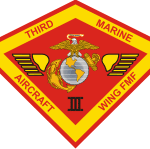 Miramar Marine Corps Air Station – is a USMC installation, home to the 3rd Marine Aircraft Wing. It is located in Miramar, San Diego, California, about 10 miles (16 km) north of downtown San Diego. The airfield is named Mitscher Field after Admiral M.A. Mitscher who was commander of Task Force 58 during World War II. It's the former location of the United States Navy Fighter Weapons School (NFWS), TOPGUN training program. In 1996, NFWS relocated to Naval Air Station Fallon.. During the heyday of TOPGUN, Miramar was known as "Fightertown USA".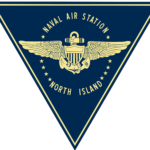 North Island Naval Air Station is located at the north end of the Coronado peninsula on San Diego Bay and is the home port of several aircraft carriers of the US Navy. It is part of the largest aerospace-industrial complex in the US Navy, Naval Base Coronado in San Diego County, California.  It has its own police and fire departments, as well as advanced military security stations. It has large factory-type buildings which comprise the Naval Aviation Depot, employing 3,300 civilians, and its own commissary, Navy Exchange, and housing units.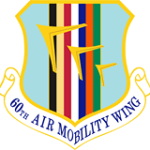 Travis Air Force Base – is a USAF air base under the operational control of the Air Mobility Command (AMC), located three miles (5 km) east of the central business district of Fairfield, in Solano County, California.  Host unit is the 60th Air Mobility Wing, the largest air mobility organization in terms of personnel, with a versatile all-jet fleet of C-5M Super Galaxy, C-17 Globemaster III cargo aircraft and KC-10 Extender refueling aircraft. The base is named after Brigadier General Robert F. Travis, who died in the crash of a B-29 Superfortress transporting a nuclear weapon.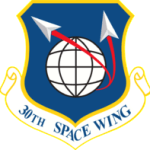 Vandenberg Air Force Base – is a USAF Base, located approx. 9.2 miles (14.8 km) NW of Lompoc, California. It is under the jurisdiction of the 30th Space Wing, Air Force Space Command (AFSPC).  It is a DoD space and missile testing base.  It places satellites into polar orbit from the West Coast, using expendable boosters. Wing personnel also support the Service's LGM-30G Minuteman III Intercontinental Ballistic Missile Force Development Evaluation program. The base is named for former Air Force Chief of Staff General Hoyt S. Vandenberg.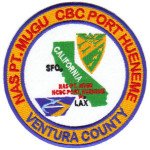 Ventura County Naval Station – is a US Navy base located near Oxnard, California. The base was formed in 2000 through the merger of Naval Air Station Point Mugu and Naval Construction Battalion Center Port Hueneme. NBVC is a diverse installation comprising three main facilities—Point Mugu, Port Hueneme and San Nicolas Island—and serving as an all-in-one mobilization site, deep water port, rail head and airfield. NBVC supports more than 100 tenant commands, a population of over 19,000 personnel, the largest employer in Ventura County.
(with Interactive Map)
California Base to Base Air Miles/Ground Miles
Beale to China Lake NAWS 311.16/438, Edwards AFB 347.2/409, El Centro NAF 539.08/644, Lemoore NAS 207.17/256, Los Alamitos JFTC 410.89/455, Los Angeles AFB 395.45/437, March ARB 426.88/491, Miramar MCAS 491.67/541, North Island NAS 500.87/556, Travis AFB 66.19/82.5, Vandenberg AFB 305.35/389, Ventura County (Mugu) NS 366.87/445
China Lake NAWS to Edwards AFB 54.2/69.1, El Centro NAF 229.44/283, Lemoore NAS 131.79/221, Los Alamitos JTFC 132.45/177, Los Angeles AFB 128.77/160, March ARB 126.66/139, Miramar MCAS 196.74/216, North Island NAS 208.71/231, Travis AFB 295.47/399, Vandenberg AFB 175.91/239, Ventura County (Mugu) NS 134.40/183
Edwards AFB to El Centro NAF 193.56/241, Lemoore NAS 151.29/185, Los Alamitos JTFC 78.40/123, Los Angeles AFB 75.01/106, March ARB 79.98/98.2, Miramar MCAS 147.95/175, North Island NAS 158.97/190, Travis AFB 322.83/370, Vandenberg AFB 152.75/210, Ventura County NS Mugu 87.94/129
El Centro NAF to Lemoore NAS 341.1/421, Los Alamitos JFTC 153.56/207, Los Angeles AFB 174.2/225, March ARB 118.13/159, Miramar MCAS 84.49/117, North Island NAS 89.69/117, Travis AFB 516.37/603, Vandenberg AFB 311.63/371, Ventura County NS Mugu 217.37/276
Lemoore NAS to Los Alamitos JFTC 202.52/232, Los Angeles AFB 189.03/209, March ARB 227.26/263, Miramar MCAS 287.82/313, North Island NAS 296.07/328, Travis AFB 173.27/212, Vandenberg AFB 115.36/157, Ventura County NS Mugu 159.88/217
Los Alamitos JFTC to Los Angeles AFB 20.64/24.1, March ARB 45.94/58, Miramar MCAS 83.16/91.4, North Island NAS 90.61/106, Travis AFB 378.15/413, Vandenberg AFB 158.08/181, Ventura County NS Mugu 63.95/86.3
Los Angeles AFB to March ARB 64.39/77.9, Miramar MCAS 102.16/112, North Island NAS 108.47/126, Travis AFB 360.86/397, Vandenberg AFB 137.44/159, Ventura County NS Mugu 43.33/64.3
March ARB to Miramar MCAS 70.2/76.7, North Island NAS 82.59/92.3, Travis AFB 400.27/450, Vandenberg AFB 198.08/219, Ventura County NS Mugu 106.38/123
Miramar MCAS to North Island NAS 13.68/19.5, Travis AFB 460.85/500, Vandenberg AFB 236.36/269, Ventura County NS Mugu 142.75/174
North Island NAS to Travis 468.75/515, Vandenberg AFB 239.86/284, Ventura County NS Mugu 147.32/189
Travis AFB to Vandenberg AFB 255.71/315, Ventura County NS Mugu 327.67/404
Vandenberg AFB to Ventura County NS Mugu 94.38/109