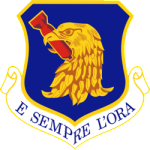 Eglin Air Force Base –  is a USAF base located approx. 3 miles (5 kilometers) SW of Valparaiso, Florida in Okaloosa County.  The host unit is the 96th Test Wing.  The 96 TW is the test and evaluation center for Air Force air-delivered weapons, navigation and guidance systems, Command and Control systems, and Air Force Special Operations Command systems.  It was established in 1935 as the Valparaiso Bombing and Gunnery Base. Base named for Lt. Colonel Frederick I. Eglin (1891–1937), who was killed in a crash of his Northrop A-17 pursuit aircraft.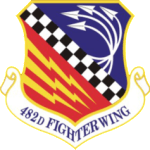 Homestead Air Reserve Base –  is a USAF base located approx. 6 miles (9.7 km) ENE of Homestead, Florida.  The host unit is the 482d Fighter Wing (482 FW) assigned to the AFRC 10th AF. The 482 FW is a fully combat-ready unit capable of providing F-16C multi-purpose fighter aircraft, with mission ready pilots and support personnel, for short-notice worldwide deployment.  It was established in 1942 as Homestead Army Airfield (AAF). After destroyed by Hurricane Andrew in August 1992, it was taken off active status, reopening as an AF Reserve facility in 1994.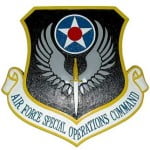 Hurlburt Field – is a USAF installation located in Okaloosa County, Florida, immediately west of the Town of Mary Esther. It is part of the greater Eglin AFB reservation, and is home to Headquarters Air Force Special Operations Command (AFSOC), the 1st Special Operations Wing (1 SOW), the USAF Special Operations School (USAFSOS) and the Air Combat Command's (ACC) 505th Command and Control Wing. Named for 1Lt Donald Wilson Hurlburt, who died in a crash at Eglin. The installation is nearly 6,700 acres (27 km2).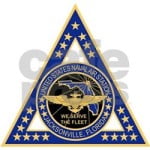 Jacksonville Naval Air Station – is a military airport located 4 miles (6 km) south of the central business district of Jacksonville, Florida. It is 1 of 2 naval bases located in Duval County. During World War I, the area now occupied by NAS Jacksonville was named Camp Joseph E. Johnston, and was commissioned on October 15, 1917. The 2nd largest rifle range in the U.S. was constructed there, but the camp was decommissioned on May 16, 1919. The Florida National Guard began using the site in 1928 and it was renamed Camp J. Clifford R. Foster.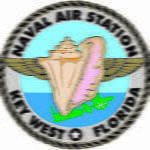 Key West Naval Air Station (Sigsbee) – is a naval air station and military airport located on Boca Chica Key, 4 miles (6 km) east of the central business district of Key West, Florida.  NAS Key West is a state-of-the-art training facility for air-to-air combat fighter aircraft of all military services, with perfect flying weather year round and unparalleled aerial ranges that offer aircrew training within minutes after takeoff. NAS Key West's national security mission supports operational and readiness requirements for the Department of Defense, Department of Homeland Security.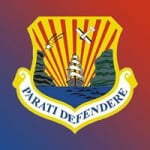 MacDill Air Force Base – is an active United States Air Force base located approximately 6.4 km (4 miles) south-southwest of downtown Tampa, Florida. The "host wing" is the 6th Air Mobility Wing (6 AMW) of the Air Mobility Command (AMC), part of AMC's Eighteenth Air Force (18 AF).  It was established in 1939 as Southeast Air Base, Tampa. It is named in honor of Colonel Leslie MacDill (1889–1938). A World War I aviator, Colonel MacDill was killed in a crash of his North American BC-1 on 8 November 1938 at Anacostia, D.C.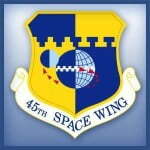 Patrick Air Force Base –  is a USAF Base located between Satellite Beach and Cocoa Beach (3 miles south), in Brevard County, Florida. Named for Major General Mason Patrick. An Air Force Space Command (AFSPC) base, it is home to the 45th Space Wing (45 SW). It was originally opened and operated from 1940 and 1947 as Naval Air Station Banana River. The 45 SW controls and operates Cape Canaveral Air Force Station (CCAFS) and the Eastern Range.  It was then deactivated in 1947 and placed in a caretaker status.  In late 1948 it turned into Patrick AFB.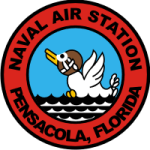 Pensacola Naval Air Station – is a US Navy base located next to Warrington, Florida, a community SW of the Pensacola city limits. It is best known as the initial primary training base for all Navy, Marine and Coast Guard aviators and Naval Flight Officers, the advanced training base for most Naval Flight Officers, and as the home base for the US Navy Flight Demonstration Squadron, the precision-flying team known as the Blue Angels. "The Cradle of Naval Aviation"
(with Interactive Map)
Miles by Air/Car
Eglin AFB to Homestead ARB 510/665, Hurlburt Field 9/12, Jacksonville NAS 291/322, Key West (Sigsbee) 505/788, MacDill AFB 305/440, Patrick AFB 390/477, Pensacola NAS 48/58, Tyndall AFB 62/89
Homestead ARB to Hurlburt Field 515/674, Jacksonville NAS 338/373, Key West (Sigsbee) 102/127, MacDill AFB 209/304, Patrick AFB 191/218, Pensacola NAS 541/712, Tyndall AFB 450/614
Hurlburt Field to Jacksonville NAS 300/338, Key West (Sigsbee) 508/799, MacDill AFB 310/450, Patrick AFB 397/488, Pensacola NAS 39/46, Tyndall AFB 69/79
Jacksonville NAS to Key West NAS (Sigsbee) 391/497, MacDill AFB 172/233, Patrick AFB 153/173, Pensacola NAS 338/371, Tyndall AFB 235/272
Key West NAS (Sigsbee) to MacDill AFB 232/428, Patrick AFB 262/342, Pensacola NAS 528/836, Tyndall AFB 450/737
MacDill AFB to Patrick AFB 118/148, Pensacola NAS 340/487, Tyndall AFB 243/388
Patrick AFB to Pensacola NAS 431/525, Tyndall AFB 328/426
Pensacola NAS to Tyndall AFB 105/160