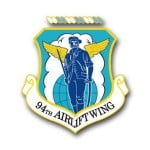 Fort Gordon

 – formerly known as Camp Gordon, is a US Army installation established in 1917. It is the current home of the US Army Signal Corps and Signal Center and was once the home of "The Provost Marshal General School" (Military Police). It is located in Augusta, Georgia. It was named Camp Gordon in honor of John Brown Gordon, who was a major general in the Confederate Army a Georgia governor, a U.S. senator, and a businessman. The camp opened in July 1917, becoming a training site and home of the famous 82nd Airborne Division.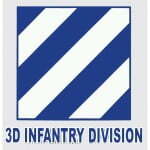 Robins Air Force Base

 

– is a major USAF installation located in Houston County, Georgia. The base is located just east of and adjacent to the city of Warner Robins, 18 mi SSE of Macon and about 100 mi SSE of Atlanta.  It is the home of the Air Force Materiel Command's Warner Robins Air Logistics Center which is the worldwide manager for a wide range of aircraft, engines, missiles, software and avionics and accessories components. The base is named for Brig Gen Augustine Warner Robins, the Air Force's "father of logistics".
Savannah-Hilton Head Air National Guard

 – Savannah ANGB at Savannah/Hilton Head IAP is home to the 165th Airlift Wing (165 AW), an Air Mobility Command (AMC)-gained unit of the Georgia Air National Guard. The wing consists of over 900 full-time Active Guard and Reserve (AGR), Air Reserve Technician (ART) and part-time "traditional" air national guardsmen, available for domestic operations as an Air National Guard unit or worldwide deployment in support of the U.S. Air Force and unified combatant commanders.
(with Interactive Map)