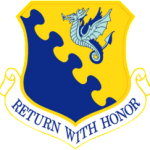 Aviano Air Base –  is a NATO base in NE Italy, in the Friuli-Venezia Giulia region. It is located in the Aviano  municipality, at the foot of the Carnic Pre-Alps or Southern Carnic Alps, about 15 km from Pordenone. The Italian air force has administrative control of the base and hosts the USAF's 31st Fighter Wing. The 31st FW is the only US fighter wing south of the Alps. This strategic location makes the wing critical to operations in NATO's southern region. The 31st FW maintains 2 F-16 fighter squadrons, the 555th Fighter Squadron and 510th Fighter Squadron.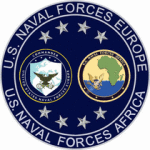 Naples Naval Air Facility/International Airport – is a US Navy base, located at Naples Airport in Naples, Italy. It is home to US Naval Forces Europe and US Sixth Fleet.  On 3 Oct 51, the naval ashore unit Headquarters, Support Activities was created to support Allied Forces Southern Europe, and later the Sixth Fleet. In August, 1953, the support unit became Commander, Subordinate command, U.S. Naval Forces Eastern Atlantic / Commander, Headquarters Support Activities, and re-designated US Naval Activities, Italy / U.S. Naval Support Activity, Naples in November 1957.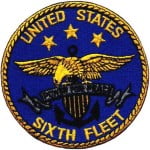 Sigonella Naval Air Station – "The Hub of the Med", is a US Navy installation at NATO Base Sigonella and an Italian Air Force base in Sicily, Italy. Although a tenant of the Italian Air Force, it acts as landlord to more than 40 other US commands and activities. It is 15 km west and 11 km south of the city of Catania, and 40 km south of Mount Etna. It's location near the center of the Mediterranean Sea, NASSIG is well-placed to support operations by the U.S. 6th Fleet, other U.S. military units, and U.S. allies and coalition partners.  It was established 15 June 1959.
(with Interactive Map)