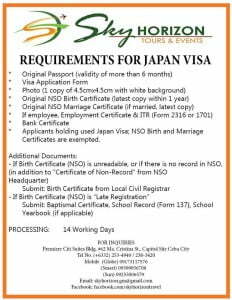 —-
Facebook Forum/Pages
MCAS Iwakuni Official Facebook 

—-
Space A Information/Data eGram
Pax: DSN 315-253-5509, Comm: 81-6117-53-5509  –  Rec:  DSN 315-253-1854  –  Comm: 81-6117-53-1854
If unable to access a military network, please see our Facebook page; "Iwakuni Passenger Terminal" (Iwakuni Passenger Terminal) or call the Air Terminal at DSN: 253-5509; commercial phone number within Japan: 0827-79-5509; or commercial telephone from the U S A: 011-81-827-79-5509. You may also fax a Space-A sign-up form to DSN: 253-4294; Japan: 0827-79-4294; U S A: 011-81-827-79-4294. Mail to: MCAS Iwakuni Logistics Department, Air Transportation Division, PSC 561 Box 1872 FPO, AP 96310-0019, Attn: Passenger Services–SPACE-A
Iwakuni airport shares runway with U.S. military base
Suggest avoiding "Golden Week", basically the first week of May.  Everyone in Japan has vacation. Lines longer than normal. 
Data eGram (Note: To view this Data eGram you must be in our free group.  Join here: Space A Forum
—-
Hotels/Motels/B&B/Hostels/RV Parks/Campgrounds
Billet: 81-287-79-3181/5409 Monzen and Nishiki Lodges
Inns of the Corps Iwakuni
Building Number 444 and 1188
Phone from USA: 011-81-827-79-3221
DSN: 253-3221
Fax: 011-81-827-79-4861
*For changes to your reservation please contact our Manager, Vivian Yamamoto Email: [email protected].
**Monzen & Nishiki Lodges only**
TAD travelers must contact the TDY/TAD Kintai Inn before being able to make reservations at the TLF. A Non-Availability letter must be provided by the Kintai Inn in order for the TAD traveler to stay at the TLF. Kintai Inn Phone: 011-81-827-79-3181. Due to space restrictions the TLF cannot accommodate PCS express shipments or boxes for storage in the guest rooms.
Japan Hotels and Ryokan Search
Trip Advisor, Travel Age West, Virtual Tourist
Lonely Planet Hotels, Hostels & Accommodations
Military Living – Japan Temporary Military Lodging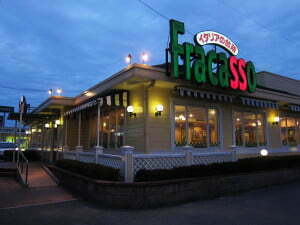 —-
Restaurants/Cafes/Bars
USMC Life – Off Base Dining Guide
JNTO Japanese Restaurant Search
Trip Advisor, Taiken Japan (Indian Food)
Ramen Restaurants in Iwakuni Facebook
OOCities – Eating Out – On and Off Base
Iwakuni Foodie, Iwakuni Foodie Facebook
Facebook Pages (unofficial) Campange, Sako's

—-
Attractions/Things to Do
Japan Guide – Iwakuni, Intentional Travelers
MCCS Recreation-Leisure and Travel, Camping in Japan
Jcastle – Guide to Japanese Castle
Japan National Tourism Organization – Iwakuni
Hiroshima Navigator – Recommend Touring Courses
—-
Transportation
Ground Transportation: Shuttle 7 days 0700-2200
Taxi service: On base only
Airports: Narita, Kansai, Hiroshima, Fukuoka, Tokyo (Haneda), Iwakuni Kintaikyo (in Japanese)
Get Rental Car, Times Car Rental
Hyperdia, A Guide for Traveling Japan for Cheap with Higway Buses
Private Jet Charters – Jet Charters, Paramount Business Jets
—-
Hospitals/Dentists/Clinics
US Naval Hospital – Iwakuni Branch
US Embassy – Medical Resources in Fukuoka Area
Medical Home Port, Branch Health Clinic Facebook
Military Installations – Health Care, Health Care/Special Needs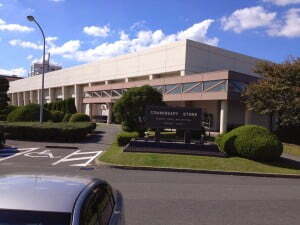 —-
Maps, Guides and Base Facilities
Military Living, Pinterest, USA Military Benefits
Japan Visitor City Guide, Japan National Tourism Organization, Japan Guide
WikiTravel, USMC Life – Base Guide, WikiVoyage
MCCS Iwakuni – 2015 Guide to Iwakuni (pdf)
Military Installations – Directions, International Traveler
—-
Government/Military Organizations/Retiree Activities
Retiree Activities Office
MISAWA
35 FW/CVR (RAO)
Unit 5009
APO AP 96319-5009
Hours: 0900 – 1500, Monday – Friday
Phone: 011-81-176-77-4428
E-mail: [email protected]
Web Address: www.misawarao.org/ 
YOKOTA
374 AW/CVR
Unit 55119
Bldg. 535
APO AP 96328-5078
Hours: 0900 – 1200, Monday, Tuesday, Thursday & Friday; 0900-1500 Wednesday
Phone: 011-81-425-2510 Ext 5-8324
E-mail: [email protected] 
Web Address:  www.yokota.af.mil/library/retireeactivities.asp
Facebook: www.facebook.com/raoyokotajapan
US Consulate – Fukuoka, Nagoya (and American Center), Osaka, Sapporo, Naha (Okinawa)
Military.com – Installation Guide, MCAS Iwakuni Official Site, Outline of Iwakuni, Staff Judge Advocate Iwakuni
—-
Phone Numbers
Telephone code for Japan is: 81
Telephone code for Iwakuni is: 0827
When calling from overseas dial: +81-827
Iwakuni Directory, Iwakuni Beacon
Military Installations – Installation Contacts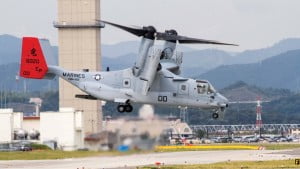 —-
Other Excellent Links
Military.com, Military Bases – Iwakuni
Visit Hiroshima – The Sake Town, Fly Peach
Nick Calligeros Travel Japan, 8 Unspoken Social Rules in Japan
Stars and Stripes Base Information
Military Installations – Fast Facts, Installation Overview, Emergency Assistance