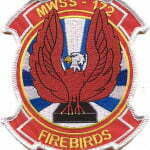 Jackson-Medgar Wiley Ever International Airport/Air National Guard– is a city-owned civil-military airport in Jackson, Mississippi, six miles (9 km) east of Jackson, across the Pearl River.  It serves commercial, private, and military aviation. It is named after Medgar Evers, the former Mississippi Field Secretary for the NAACP, and is administered by the Jackson Municipal Airport Authority (JMAA), which also oversees aviation activity at Hawkins Field (HKS) in northwest Jackson.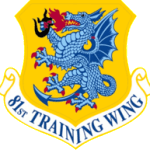 Keesler Air Force Base –  is a USAF base located in Biloxi, in Harrison County, Mississippi.  Named for aviator 2d Lt Samuel Reeves Keesler, Jr., a Mississippi native killed in France during the First World War.  Home of HQs, Second Air Force (2 AF) and 81st Training Wing (81 TW) of Air Education and Training Command (AETC).  Is responsible for the technical training of airmen in select skill areas immediately following their completion of basic training as well as providing additional or recurrent training they will need for upcoming assignments.

Meridian Naval Air Station – Naval Air Station Meridian or NAS Meridian is a military airport located 11 miles northeast of Meridian, Mississippi in Lauderdale County and Kemper County, and is one of the Navy's two jet strike pilot training facilities.  NAS Meridian was selected and upgraded to a Major Shore Command on October 1, 1982.   In September 1985, the enlisted galley was dedicated to the memory of Marine Lance Corporal Roy M. Wheat, a Mississippi native and Medal of Honor recipient who was killed in Vietnam.
 Mississippi to Mississippi – Air Miles/Ground Miles
Columbus AFB to Jackson-Medgar Wiley Ever IAP 158/132, Keesler AFB 270/225, Meridian NAS 94/76
Jackson-Medgar Wiley Ever IAP to Keesler AFB 173/148, Meridian NAS 107/87
Keesler AFB to Meridian NAS 187/149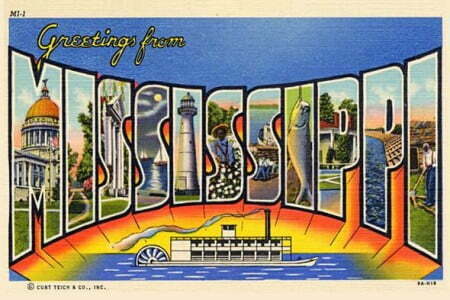 (with Interactive Map)