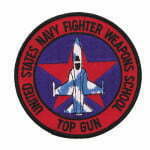 Fallon Naval Air Station –  is the United States Navy's premier air-to-air and air-to-ground training facility. It is located southeast of the city of Fallon in western Nevada in the United States. Since 1996, it has been home to the Naval Fighter Weapons School (TOPGUN), and the surrounding area contains 84,000 acres (34,000 ha) of bombing and electronic warfare ranges.   The base is named Van Voorhis Field in honor of Lieutenant Bruce Van Voorhis (1908-1943) who was awarded a posthumous Medal of Honor.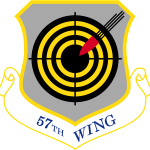 Nellis Air Force Base – is a southern Nevada installation with military schools and more squadrons than any other USAF base. Nellis is the airbase for air combat exercises such as Red Flag and close air support exercises such as Green Flag-West flown in "Military Operations Area (MOA) airspace" associated with the nearby Nevada Test and Training Range (NTTR).  The base is named for William Harrell Nellis (March 8, 1916 – December 27, 1944) was a United States fighter pilot who flew 70 World War II combat missions.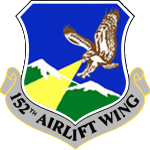 Reno-Tahoe Iinternational Airport/Air National Guard – is a civil-military airport 3 miles (6 km) SE of downtown Reno, in Washoe County, Nevada.  It is the 2nd busiest commercial airport in Nevada after McCarran International Airport in Las Vegas.  The Nevada Air National Guard has the 152nd Airlift Wing SW of the airport's main terminal.  Reno Air's first flight was on July 1, 1992 and its last flight was August 30, 1999.  The passenger terminal is named after the late US Senator Howard Cannon.
Nevada to Nevada – Air Miles/Ground Miles
Fallon NAS to Nellis AFB 393/297, Reno-Tahoe IAP 72/56
Nellis AFB to Reno-Tahoe IAP 453/342 
(with Interactive Map)