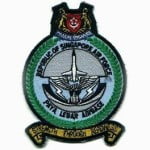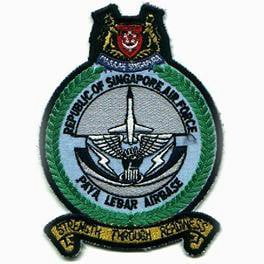 Facebook Pages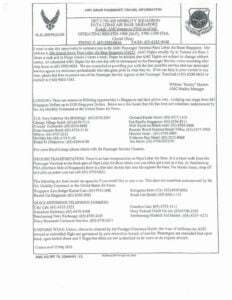 Space A Information
Detachment 2/ 730 Air Mobility Squadron
Paya Lebar Air Base
Building 46
200 Airport Road, Eastern Link
Singapore 534422
Email: [email protected] 
Hours of Operation: Monday-Friday 0700-1900, Saturday 0700-1300, Sunday Closed
Web Page: None
Email: [email protected]
 Flight Information comm:65 6280 0624 
PSC Comm: 65 6280 0624
Fax Comm: 65 6282 9448
AMC Travel Site – Paya Lebar AB
RSAF Paya Lebar AB Info and Map (.pdf)
Space A.net – Singapore, Take-A-Hop, Poppin' Smoke
Wednesday roll call at 0800
Friday roll call at 0640
 Normally To Yokota: Wed, every other Thurs and Fri. From Yokota: Mon, Tues and Thurs. It's a 7-8 hour trip. There are variances based on national holidays in Singapore and United States where flights generally will delay 24hrs. The Monday/Thursday flight is a contracted 757 cargo/passenger aircraft that can carry up to 41 pax. The Tuesday flight is a C-17 and generally only offers 10 seats.
—-
Lodging
Paya Lebar Air Base: Paya Lebar Air base does not have any lodging facilities available. Passengers will need to seek lodging accommodations at either PSA Sembawang or off base establishments.  Sembawang Navy Lodging: Navy's Sling Inn, located in Sembawang, is approximately 45 minutes from Paya Lebar Air Base. Please note there is no base shuttle service from Paya Lebar Air Base to PSA Sembawang. Travelers wishing to be lodged here will need to arrange use of local transportation. For more information please call Comm 011-65-6752-8245 or email at [email protected].
Paya Lebar AB, Singapore
Sling Inn
247 Bermuda Road
Singapore, Sembawang 759819
011-65-6752-8245
Reservations: 888-235-6343

DoD Lodging, MapQuest – Singapore
SG Hotels Guide – List of Hotels in Singapore
TripAdvisor, Booking.com, Easy Roommate, Military Lodging
Trivago, Orchid Country Club, Military Living – Singapore Temporary Military Living
—-
Restaurants & Night Life
Google Map, Joey Asher – Cafes in Singapore sorted by location, Open Rice
ST Directory, EventFindA, TripAdvisor, Your Singapore
—-
Phone Numbers
—-
Attractions & Discounts
Google Map, Your Singapore – Tours and Guides, City Tours
Viator, TripAdvisor, Trip Hobo, Timeout Singapore (Ultimate Guide to Singapore)
—-
Transportation
Sembawang Base Shuttle Service: Available to all personnel in Sembawang, free of charge. The shuttle operates Mon-Fri from 0620 to 1820. It makes way through the housing area, Billeting and down through the main Navy compound only.
Google Map – Car Rental, Taxi, Freedom Airport Service, City Discovery
Black Lane Limousine Service, Mass Rapid Transit (with schedule), International Airport Guide – Rental Cars
Taxi Singapore (excellent site)
—-
 [smartads] Medical & Dental
Google Map – Medical Center, Dentists
Sing Health, De Xing Acupuncture and Medical Centre
Paya Lebar Air Base Medical Centre, What Clinic – Dental Checkup in Paya Lebar
Practo – Dentists, Tai Dental Surgery
—-
Guides
MapQuest – Singapore, Singapore Expats – Maps, TripAdvisor – Travel Guide, Street Directory
Your Singapore – Traveler Essentials, The Inn Crowd – Traveling Singapore on the Cheap (nice site)
—-
Military Organizations
—-
Excellent Links
US Embassy – Singapore, Info Please – Singapore