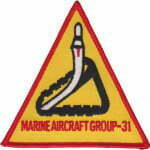 Beaufort Marine Corps Air Station – is a USMC air base located three miles (5 km) NW of the central business district of Beaufort, a city in Beaufort County, South Carolina. There are about 4200 personnel stationed there and it is home to 6 Marine Corps F/A-18 Hornet fighter-attack squadrons plus 1 Navy F/A-18 strike fighter squadron. NAS Beaufort was commissioned on June 15, 1943, for advanced training operations of anti-submarine patrols during World War II. It was deactivated in 1946 and reactivated in 1956. March 1, 1960, it was re-designated Marine Corps Air Station Beaufort.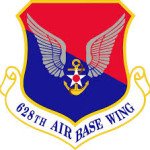 Joint Base Charleston – is located partly in the City of North Charleston, South Carolina and partly in the City of Goose Creek, South Carolina . It is under the jurisdiction of the USAF 628th Air Base Wing, Air Mobility Command (AMC).  It is an amalgamation of the USAF Charleston AFB and the US Navy Naval Support Activity Charleston, merged on 1 October 2010.  A joint civil-military airport, it shares runways with Charleston International Airport for commercial airlines operations on the south side of the airfield and general aviation aircraft operations on the east side.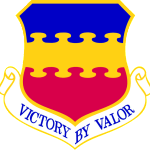 Shaw Air Force Base – is located approx. 8.4 miles (13.5 km) west-northwest of Sumter, South Carolina. It is under the jurisdiction of the USA Air Combat Command (ACC). The USA 20th Fighter Wing (20 FW) is the host unit.  It is one of the largest military bases operated by the US, and is 1 of only 2 air bases in CONUS with an active railroad line. It is home base of the USAF 20th Fighter Wing (20 FW), which flies F-16CJ Fighting Falcons. Shaw is named in honor of WWI pilot 1Lt Ervin David Shaw. LT Shaw was one of the first Americans to fly combat missions in WWI.
South Carolina to South Carolina – Air Miles/Ground Miles
Beaufort MCAS to Joint Base Charleston 70/48, Shaw AFB 125/106
Joint Base Charleston to Shaw AFB 97/78
(with Interactive Map)