[smartads] Facebook
Community Pages: Ramstein AB, Ramstein AB 
AMC Gram Passenger Travel Information, Inside Ramstein (Official Site)
Passenger Terminal, Passenger Terminal Airport Lounge (Unofficial Site)

Space A Information
Data eGram – *Note*:  To view you need to join our free forum.  Join here:  Space A Facebook Forum 
Pax: 49-6371-46-4440/4299 – 49-6371-46-4161
Rec: 49-6371-46-4440 
Fax: 49-6371-46-2364 – Fax DSN: 480-2364
E-mail: spacea@ramstein.af.mil
Inside Ramstein – Passenger Terminal, Poppin' Smoke
Europe Patriot Express, Space A.net – Ramstein, Take-A-Hop
AMC Gram (March 2014)
Originating Locations: Lakehurst, Andrews, Baltimore, McGuire, Souda Bay, Dover, Reno, Sigonella, McGhee, Tyson, Incrilik, McChord, Mildenhall, Aviano, Pope, Charleston, Naples, Westover, Norfolk, Lackland, Jackson, Little Rock, Rota, Scott, Birmingham, Martinsburg and others
Common Destinations: Baltimore-Washington International Airport (BWI), Maryland Joint Base McGuire-Dix-Lakehurst, New Jersey Dover AFB, Delaware Aviano AB, Italy Joint Base Charleston, Charleston AFB, South Carolina Travis AFB, California Joint Base Lewis-McChord, Washington
Free Long Term Parking in parking deck in designated places (4th floor is recommended by Passenger Terminal Reps), adjacent to terminal.  No parking pass is required.  Just be sure the vehicle is registered and insured.

Lodging
Billet: 49-6371-46-4920
Google Maps – Hotels, Motels, Bed & Breakfast, RV Parks, Campgrounds, Vacation Rentals, Hostels
About Careers – Temporary Lodging, Air Force Inns, DoD Lodging
Airport-Data – Hotels Near Ramstein, TripAdvisor, Trivago
Kaiserslautern Local Hotel Information (pdf), Booking.com
USA Today – Hotel Restaurants, Armed Forces Vacation Club
Military Installations – Temporary Housing, Lonely Planet Hotels & Hostels
Military Living – Germany Temporary Military Lodging, On Base Lodging Reservations

Restaurants & Nightlife
As of April 2016 Retirees not allowed to eat in the chow halls
Google Maps – Restaurants, Cafes, Bars, Night Clubs, Pubs, Sports Bars, Food Delivery, Fast Food
Germany Ja – to eat, Find it Guide, Germany Travel, Cybo Bars, Pubs & Taverns
Space A.net – Ramstein Dining (pdf), German Food Guide, Virtual Tourist
Gogobot, K Town Review, TripAdvisor, Lonely Planet, Yelp – Best Sports Bars
Phone Numbers
 About Careers – Main Phone Numbers
Ramstein Fact Sheet – AMC Gram, Base Directory
Military Installations – Installation Contacts

Attractions & Discounts
Germany Ja – to shop, to do, Ramstein Golf, Holiday Check, USA Today
Military in Germany – Best Playgrounds, TripAdvisor, USO Kaiserslautern Tours
Family Services – Castles near Ramstein, Romantic Holidays in Rhineland-Palatinate
Germany Christmas Market, Poppin' Smoke – 7 Things to do near Ramstein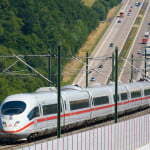 Transportation
Ramstein AB has an on-base Hertz rental that retirees can use. There is a Hertz drop box inside the terminal on the wall next to check-in scale #1.
Hertz Autovermietung Gmbh, Airbas, VOQ, Bldg. 305, 66877, Ramstein, Germany, tele +49 (0)6371-44202, fax +49 (0) 6371-43027 email: geram5tramsteinap@hertz.com.  I hope this helps since AMC car rental went out of business.  Also you can call AFCR (there's an off-base free phone upstairs in the USO office), phone number 06371-8020520. They are reasonable and take VISA, Master Card, etc. They can't drive on the base, but they will pick you up at the Ramstein gate (10 minute walk to the gate). Once they have all your info, you can drive back onto the base and pickup your luggage and family at the terminal. You leave the car at the terminal when you fly out.  The Enterprise and Sixt offices on base do not rent to retirees.
You can actually take a FREE ride on the Ramstein to Aviano Medical bus. Make arrangements with USO at Ramstein.   It departs Ramstein on Tuesdays and Fridays. It returns Mondays and Thursdays.
A lot of Transportation Information for Germany
Google Maps – Car Rentals, Taxi Service, Shuttle Services, Trains, Limousines, Public Transportation
Rita's Airport Shuttle (up to 8 people), Getting Around Kaiserslautern, Rail CC – Ramstein Train Station, On Base Car Rentals SixT, Hertz
I Hate Taxis – Taxi Services, Bahn, German Traffic Signs & Signals, RT Travel
Car Rental Sites: Find it Guide, Auto Europe, BuchBinder, Find it Guide – Taxi Services, Rail Europe, Ryan Air
[smartads] Medical & Dental
A lot of Medical and Dental Information for Germany
Google Maps – Hospitals, Dentists, Clinics, Medical Centers
Germany Ja – Health Care, About Careers – Medical Care
Hospital Scout, Yelp, Landstuhl Regional Medical Center
Military Installations – Health Care/Specials Needs, Health Care


Guides
Google Map – Rhineland-Palatinate, Ramstein AB
MapQuest – Kaiserslautern, Maps of the World – Ramstein
Military Living, Shop My Exchange, Commissary
Exchange and Commissary shopping in Germany after retirement
Overseas Commissary Shopping, Exchange
Rome 2 Rio – Discover how to get Anywhere, Arrival Guides
About Careers – Location/Driving Directions, Travyde Travel Guide
Military.com – Overview, 86th Force Support Squadron
TripAdvisor, Military Installations – Directions, Fly Hahn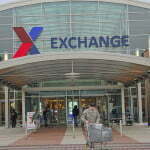 Military Organizations
The Retiree Activities Office (RAO) is now open to serve not only retirees but service members readying to retire especially those planning to stay here in the KMC. The office is located on Ramstein AB, south side in Building 2106, Room 310A, The telephone number is: 06371-47-5486. Open on Tuesday, Wednesday and Thursday from 1000 until 1500.
RAMSTEIN/KAISERSLAUTERN MILITARY COMMUNITY
86 AW/RAO Unit 3300 APO AE 09094
Hours: 1000 – 1500 Tuesday – Thursday
Phone: 011-49-6371-47-5486 / DSN: 480-5486
Bldg 2120 Room 104
Inside Ramstein Retiree Activity Office
Google Map – Government Offices
USO, USO Facebook, USO Facebook Travel Page
Kaiserslautern USO Facebook, Travel Page Facebook
K-Town VFW Post 10614 Facebook, K-Town VFW
USO Centers Europe, American Legion Post GR01 Facebook
US Embassy – Berlin, Düesseldorf, Frankfurt, Hamburg, Leipzig, Munich

Excellent Links
SOFA Agreement between the US and Germany (38 pages .pdf)
Info Please – Germany, Window to Germany, American Red Cross, Vet Friends, Frankfurt Airport, Rick Steves European Tours
Military Installations – Fast Facts, Installation Overview, Emergency Assistance