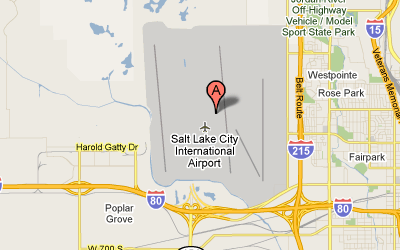 Salt Lake City Air National Guard Base lies within the boundary of the Salt Lake City International Airport (SLCIAP) along a portion of the eastern segment of the SLCIAP. The airport is owned by the city and base property is leased. The UTANG Base is home to the 151st Air Refueling Wing and occupies approximately 135 acres (0.55 km2) of the SLCIAP's five square miles of land.  Their mission is to organize, train, and equip KC-135 aircraft personnel to provide in-flight refueling support on a worldwide basis and be prepared to respond to state emergencies and natural disasters. The base has a total 63 buildings: 3 services, 13 administrative, and 47 industrial buildings, amounting to approximately 407,000 square feet (37,800 m2).
—-
Facebook Forum
Salt Lake City ANG Space A Forum
—-
Facebook Pages
—-
Space A Information
Rec: (801)245-2415 x151
Custody of the Space A travel program has been moved from Flight Line Management Office to the 151 Logistics Readiness Squadron Small Air Terminal. Registration and sign up information, passenger processing locations, and contact information have been changed to the following: 
To sign up by fax: DSN 245-2452 com 801-245-2452 
To sign up by e-mail: [email protected] 
To sign up in person: Utah Air National Guard base, Building 45, room 105. 
Office hours are Monday thru Thursday from 0700 hours to 1630 hrs. 
To sign up by mail: 
151st LRS Small Air Terminal
765 N. 2200 N. 
Salt Lake City, Utah 84116 
Sign up by telephone is not authorized. 
Passenger processing will be conducted in Building 45. 
An automated Space A information line is available by calling 801-245-2415.
http://www.151arw.ang.af.mil/questions/topic.asp?id=1223
—-
Space A.net
—-
Lodging
Bed and Breakfast Inns of Utah
Tripadvisor – Vacation Rentals
Military Living – Utah Temporary Military Lodging
—-
Restaurants
SLC Services and Amenities – At the Airport
SLC Services and Amenities – Restaurants
—-
Attractions/Things to Do
Visit Salt Lake – Outdoor Recreation
—-
Transportation
Salt Lake City Airport – ADA Transportation
Salt Lake City Airport – Limos
Visit Salt Lake – Public Transportation
Salt Lake City Airport – Rental Cars
—-
Medical/Dental Centers
Shriners Hospitals for Children
—-
Maps, Guides and Base Facilities
SLC IAP Airport and Terminal Maps
———————–
Military Organizations
—-
Phone Numbers
SLC Corp Directory  (pdf)
—-
Other Excellent Links