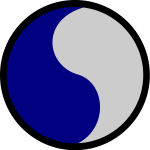 Fort Belvoir – is a United States Army installation and a census-designated place (CDP) in Fairfax County, Virginia, United States. Originally, it was the site of the Belvoir plantation.  The Fort Belvoir site was originally the home of William Fairfax, the cousin and land agent of Thomas Fairfax, 6th Lord Fairfax of Cameron the proprietor of the Northern Neck, which once stood on land now on the base.  The Fairfax family lived at Belvoir for over 30 years, but eldest son (and heir) George William Fairfax sailed to England on business in 1773, never to return.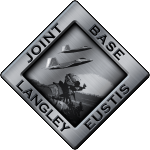 Joint Base Langley-Eustis (JBLE) – The Air Force mission at Langley is to sustain the ability for fast global deployment and air superiority for the United States or allied armed forces. The base is one of the oldest facilities of the Air Force, having been established on 30 December 1916, prior to America's entry to World War I by the Army Air Service, named for aviation pioneer Samuel Pierpont Langley.  It is situated on 3,152 acres of land between the cities of Hampton (south), NASA LaRC (west), and the northwest and southwest branches of the Back River.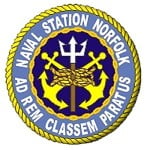 Norfolk Naval Station – is part of the US Navy in Norfolk, Virginia, supporting naval forces in the United States Fleet Forces Command, those operating in the Atlantic Ocean, Mediterranean Sea and Indian Ocean. It is the world's largest naval station, supporting 75 ships and 134 aircraft alongside 14 piers and 11 aircraft hangars, and houses the largest concentration of U.S. Navy forces. NS Norfolk occupies about four miles (6 km) of waterfront space and seven miles (11 km) of pier and wharf space of the Hampton Roads peninsula known as Sewell's Point.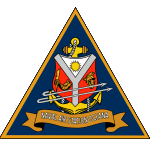 Oceana Naval Air Station – is a military airport located in Virginia Beach, Virginia, and is a United States Navy Master Jet Base. It is also known as Apollo Soucek Field, named after Lieutenant (later Admiral) Apollo Soucek, a Navy Test Pilot who set the global altitude record in 1930 by flying a Curtiss "Hawk" biplane to an altitude of 43,166 feet. NAS Oceana is the only Master Jet Base on the East Coast.  In 1940, the U.S. Navy acquired the land that would eventually become Naval Air Station Oceana. 
Virginia to Virginia – Air Miles/Ground Miles
Fort Belvoir to Langley 168/121, Norfolk 182/138, Oceana 199/145
Langley to Norfolk 24/17, Oceana 40/26
Norfolk to Oceana 21/14
(with Interactive Map)