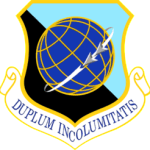 Fairchild AFB  – Located about 12 miles (20 km) SW of Spokane, Washington. The base was established in 1942 as Spokane Air Depot. The host unit is the 92d Air Refueling Wing assigned to the Air Mobility Command Eighteenth Air Force. The 92 ARW is responsible for providing air refueling, passenger & cargo airlift and aero-medical evacuation missions supporting US and coalition conventional operations. Named in honor of Gen. Muir S. Fairchild (1894–1950), a World War I aviator was the AF Vice Chief of Staff when he died.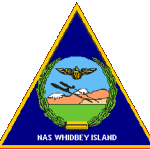 Whidbey Island NAS –  Located in 2 sections near Oak Harbor, on Whidbey Island, in Island County, Washington. The main portion of the base is called Ault Field in memory of Commander William B. Ault, who was listed 'missing in action' during the Battle of the Coral Sea (1942). Ault Field is located approx. 3 miles north of Oak Harbor.  Another section of the NAS is known as the Seaplane Base.  The air station's main Navy Exchange and DeCA Commissary are located here. It was commissioned as an active U.S. Navy installation on 21 Sept 1942.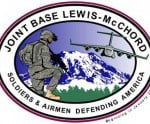 Joint Base Lewis-McChord (JBLM) & Sea-Tac IAP – American military installation home to I Corps (United States) and 62d Airlift Wing located 9.1 miles (14.6 km) south-southwest of Tacoma, Washington under the jurisdiction of the United States Army Joint Base Garrison, Joint Base Lewis-McChord.  The facility is an amalgamation of the United States Army's Fort Lewis and the United States Air Force's McChord Air Force Base which merged on 1 February 2010.
Washington to Washington Air Miles/Ground Miles
Fairchild AFB to NAS Whidbey Island 367/238, Joint Base Lewis-McChord 303/229, Sea-Tac IAP 287/218
NAS Whidbey Island to Joint Base Lewis-McChord 135/86, Sea-Tac IAP 105/64
Joint Base Lewis-McChord to Sea-Tac IAP 33/23
(with Interactive Map)