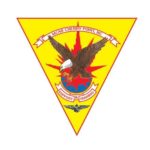 Cherry Point Marine Corps Air Station – is a USMC airfield located in Havelock, North Carolina. It was built in 1941, and was commissioned in 1942 and is now home to 2nd Marine Aircraft Wing.  Construction began just 17 days before attack on Pearl Harbor. May 20, 1942, the facility was commissioned Cunningham Field, named in honor of Marine Corps' first aviator, Lieutenant Colonel Alfred A. Cunningham. It was later renamed MCAS Cherry Point, after a local post office situated among cherry trees.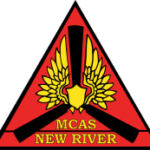 New River Marine Corps Air Station – is a USMC helicopter and tilt-rotor base in Jacksonville, North Carolina, in the eastern part of the state. In 1972, the airfield was named McCutcheon Field for Brigadier General Keith B. McCutcheon, one of the fathers of Marine Corps helicopter aviation. Near MCB Camp Lejeune, it shares some facilities with Camp Geiger.   It was originally 29 parcels of land, a simple stretch of tobacco farm that was purchased for $64,502 in 1941.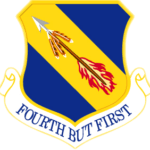 Seymour-Johnson Air Force Base – a United States Air Force base located to the southeast of Goldsboro, North Carolina. The base is named for Seymour Johnson, a native of Goldsboro, a Navy test pilot who died in an airplane crash near Norbeck, Maryland, on 5 March 1941. It is home to the 4th Fighter Wing (4 FW) of the Air Combat Command (ACC), which functions as the host wing for the installation. Tenants units include the 916th Air Refueling Wing and the 414th Fighter Group.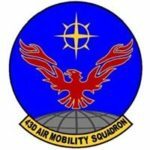 Ft. Bragg/Pope Field/Camp Mackall –  Pope Field is a military facility located 12 miles (19 km) NW of the central business district of Fayetteville, in Cumberland County, North Carolina.  Formerly Pope AFB, the facility continues to be used by the USAF but is now operated by the US Army as part of Fort Bragg.  Camp Mackall is an active US Army training facility located in eastern Richmond County and northern Scotland County, North Carolina, south of the town of Southern Pines. 
North Carolina to North Carolina – Air Miles/Ground Miles
Cherry Point MCAS to New River MCAS 53/33, Seymour-Johnson AFB 77/68, Fort Bragg 156/120, Pope AAF 158/121, Camp Mackall 192/147
New River MCAS to Seymour-Johnson AFB 65/52, Fort Bragg 118/93, Pope AAF 126/94, Camp Mackall 146/118
Seymour-Johnson AFB to Fort Bragg 69/61, Pope AAF 70/61, Camp Mackall 105/89
Fort Bragg to Pope AAF 4/2, Camp Mackall 37/29
Pope AAF to Camp Mackall 43/29
(with Interactive Map)