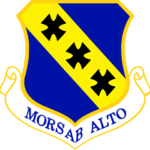 Dyess Air Force Base – is a United States Air Force base located approximately 7 miles (11 km) southwest of Abilene, Texas.  The host unit at Dyess is the 7th Bomb Wing (7 BW) assigned to the Air Combat Command Twelfth Air Force. The base is located in the southwest corner of Abilene, TX and is about 200 miles (320 km) west of Dallas. It is named in honor of Texas native and Bataan Death March survivor Lieutenant Colonel William Dyess. Mors Ab Alto – Death From Above.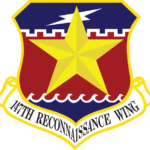 Ellington Field Joint Reserve Base – is a joint installation shared by various active component and reserve component military units, as well as aircraft flight operations of the National Aeronautics and Space Administration (NASA) under the aegis of the nearby Johnson Space Center. The host wing is the Texas Air National Guard's 147th Reconnaissance Wing (147 RW). It is named for 1st Lt. Eric Ellington, a U.S. Army aviator who was killed in a plane crash in San Diego, California in 1913.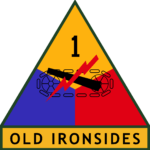 Fort Bliss (Bigg AAF) is a United States Army post in the U.S. states of New Mexico and Texas, with its headquarters located in El Paso, Texas. With an area of about 1,700 square miles (4,400 km), it is the Army's second-largest installation, behind the adjacent White Sands Missile Range.  Fort Bliss is home to the 1st Armored Division.  The fort is named for Mexican-American War soldier William Wallace Smith Bliss.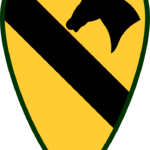 Fort Hood is a U.S. military post located in Killeen, Texas. The post is named after Confederate General John Bell Hood.  A 340 square mile installation (217337 acres), Fort Hood is the only post in the United States capable of stationing and training two Armored Divisions.  Home to the 1st Cavalry Division, Fort Hood is the largest active duty armored post in the United States Armed Services. Fort Hood rests in the beautiful 'hill and lake' country of Central Texas between Killeen and Copperas Cove and is approximately 60 miles north of the capital city of Austin.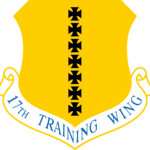 Goodfellow Air Force Base is home to the 17th Training Wing and is a United States Air Force training installation subordinate to Air Education & Training Command. Goodfellow's mission is to develop firefighters and intelligence, surveillance, and reconnaissance professionals on behalf of the Department of Defense. Located on 1,235 acres near the west Texas city of San Angelo, Goodfellow boasts a population of about 5,500, half of whom are students. The base is named for World War I aviator First Lieutenant John J. Goodfellow, Jr.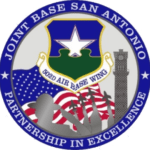 Joint Base San Antonio is a United States military facility located in San Antonio, Texas, USA. The facility is under the jurisdiction of the United States Air Force 502d Air Base Wing, Air Education and Training Command (AETC). The wing's three Mission Support Groups perform the installation support mission at the three bases that form JBSA.  The facility is a Joint Base of the United States Army Fort Sam Houston, the United States Air Force Randolph Air Force Base and Lackland Air Force Base, which were merged on 1 October 2010.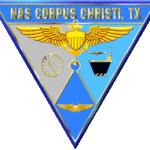 Naval Air Station Corpus Christi is a naval base located six miles (10 km) southeast of the central business district (CBD) of Corpus Christi, in Nueces County, Texas. Surrounded on three sides by water — Corpus Christi Bay, Oso Bay and the Laguna Madre — Naval Air Station Corpus Christi has been home to Naval pilot training since 1941. Today, Navy, Marine Corps, Coast Guard and foreign student pilots earn their wings training in the fours squadrons of Training Air Wing FOUR, using NAS' Truax Field and outlying airfields.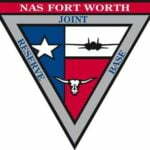 Naval Air Station Fort Worth Joint Reserve Base is a military airbase located 5 nautical miles (9 km; 6 mi) west of the central business district of Fort Worth, in Tarrant County, Texas. This military airfield is operated by the US Navy Reserve.  It is the successor to the former Naval Air Station Dallas and incorporates other Reserve commands and activities, primarily those of the Air Force Reserve, that were present on site when the installation was known as Carswell AFB, a former Strategic Air Command (SAC) facility later transferred to the Air Combat Command (ACC).
Texas to Texas – Air Miles/Ground Miles
Dyess AFB to Ellington Field 381/338, Fort Bliss 445/388, Fort Hood 186/150, Goodfellow AFB 91/46, Lackland AFB 254/222, Randolph AFB  257/220, NAS Corpus Christi 407/361, NAS Fort Worth 157/142, Sheppard AFB 158/132
Ellington Field to Fort Bliss 760/686, Fort Hood 225/188, Goodfellow AFB 378/336, Lackland AFB 223/208, Randolph 203/187, NAS Corpus Christi 237/184, NAS Fort Worth 288/256, Sheppard AFB 298/360
Fort Bliss to Fort Hood 571/514, Goodfellow AFB 405/356, Lackland AFB 555/494, Randolph 558/509, NAS Corpus Christi 707/618, NAS Fort Worth 598/529, Sheppard AFB 586/483
Fort Hood to Goodfellow AFB 177/156, Lackland AFB 157/131, Randolph 137/115, NAS Corpus Christi 299/240, NAS Fort Worth 160/115, Sheppard AFB 270/201
Goodfellow AFB to Lackland AFB 212/177, Randolph AFB 216/182, NAS Corpus Christi 365/320, NAS Fort Worth 227/197, Sheppard AFB 245/207
Lackland AFB to Randolph AFB 31/23, NAS Corpus Christi 166/143, NAS Fort Worth 287/244, Sheppard AFB 398/317
Randolph AFB to NAS Corpus Christi 170/141, NAS Fort Worth 265/229, Sheppard AFB 376/307,
NAS Corpus Christi to NAS Fort Worth 427/351, Sheppard 538/440
NAS Fort Worth to Sheppard AFB 125/104
(with Interactive Map)